Nordisk takes reins on Department Q novel adaptations following Zentropa hits.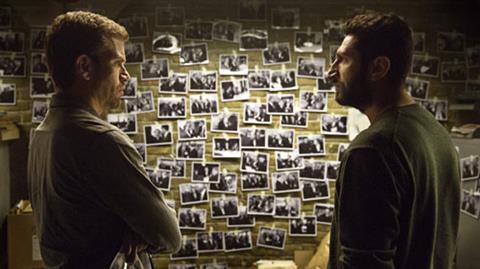 Nordisk Film has acquired the remaining Danish-language adaptation rights to crime author Jussi Adler-Olsen's bestselling Department Q series of novels. Nordisk now has the rights from the fifth book (The Marco Effect) onwards and is expected to release (through Nordisk Film Distribution) as well as produce the film titles.
Adler-Olsen has written six books in the series and is currently writing the seventh of a planned ten volumes. Nordisk expects to produce up to six films.
Nordisk's associated company Zentropa has the rights to the first four Department Qbooks, and the first three films — The Keeper of Lost Causes, The Absent One and A Conspiracy of Faith — have been significant box-office hits in Denmark.
Zentropa is planning to release a fourth film, an adaptation of The Purity of Vengeance, by 2018. The series is about two mismatched detectives investigating 'cold' cases.
"For a couple of years we have been developing an international film based on Jussi Adler-Olsen's first thriller, Alphabet House, during this time we have had a very productive dialogue with Jussi Adler-Olsen which has led to this great opportunity materializing. The Department Q series have a large, global readership and our ambition is to make a series of films aimed at a broad and international audience," said Henrik Zein, CEO at Nordisk Film Production.
"My readers have strong opinions on the characters and the entire 'Department Q' universe. An adaptation has to be true to the books. I have a friendship with Nordisk Film that strengthens my belief that they will be able to produce films that I will be proud to put my name to," added Adler-Olsen.