The brothers and industry veterans have teamed up with financier Speer on a production venture that kicks off with sci-fi thriller Confluence.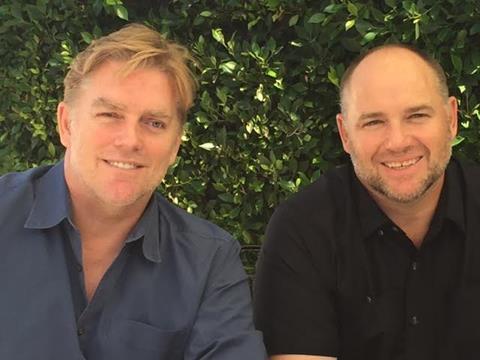 Roland Emmerich, for whom Peter Winther (pictured at left) served as associate producer on Independence Day, will serve as executive producer on the story set in a future where the line between humans and machine has become blurred.
John Irwin wrote the screenplay and makes his feature directorial debut later this year.
Kirstin Winkler and Aaron Boyd brought the project to Floodgate and will also produce
Floodgate's development slate includes The God Four.
Lars Winther (pictured at right) has served as first assistant director on The Avengers, Iron Man 3 and the upcoming Captain America: Civil War.