The red-hot director of the first season of True Detective will direct and serve as executive producer on the serial killer series for Paramount Television and Anonymous Content.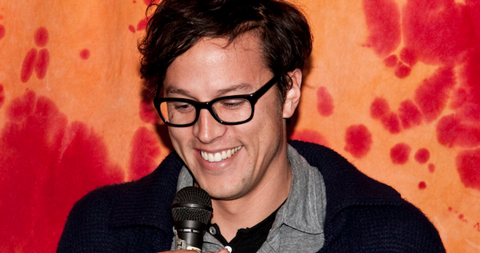 Eric Roth will also serve as executive producer and Hossein Amini, who wrote the pilot, will write and serve as executive producer on the first project to stem from Paramount TV and Anonymous Content's three-year, first-look production deal.
The Alienist is based on the novel by Caleb Carr and takes place in late 19th century New York as Dr Laszlo Kreizler enlists the help of newspaper reporter John Moore and police commissioner Theodore Roosevelt to track down one of the city's first serial killers.
Weinstein Books and The Weinstein Company (TWC) have acquired film and publishing rights to Agnes Martin-Lugand's debut novel and French self-publishing smash Happy People Read And Drink Coffee. Weinstein Books, a joint venture between TWC and the Perseus Books Group, is set to publish the novel in the US in spring 2016 and Maeva Gatineau and Sebastien Fechner of Source Films brought the material to TWC and will produce the film.
Streaming network Crackle has unveiled a slate of original programming in its first stand-alone presentation to advertisers. The roster includes Crackle's first one-hour scripted series The Art Of More starring Dennis Quaid and Kate Bosworth, animated series SuperMansion featuring the voices of Bryan Cranston and Seth Green and Joe Dirt 2: Beautiful Loser, the digital sequel to the feature that will star David Spade and Christopher Walken.