EXCLUSIVE: UK production outfit buys 80% of shares in production and consultancy venture Port Royal.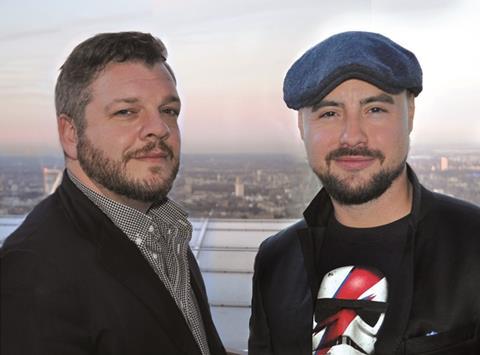 UK production company Redeeming Features has acquired a majority share in Port Royal, the production and consultancy venture set up by ex-Metrodome MD Jezz Vernon.
Nathanael Wiseman, CEO of Redeeming, has bought 80% of shares in Port Royal with Vernon retaining the other 20%. Vernon will join the company as co-CEO and partner.
Redeeming Features expanded its team earlier this year with hires in development and production. The company is currently developing film, TV and VR alongside a debt finance division. It also launched a Scandinavian subsidiary company.
Wiseman's debut feature as a director, Hard Tide, was released by Metrodome in the UK. His biopic of cricketer Douglas Jardine, A Gentleman's War, is in development with Gareth Ellis Unwin (The King's Speech) and Arclight Films.
Actor-director Wiseman said: "We're really pleased that we could bring Jezz and Port Royal into the fold – it's the culmination of many months of conversation and the timing felt right for both sides. We look forward to working with Jezz to bring both our slates and ambitions together. We hope to make further announcements in the new year about other new partners joining the Redeeming team and announce news on our film and TV projects."
In a statement Vernon said: "It feels like a really natural fit for both sides – from Nate's filmmaker and entrepreneur background he has managed to gather a smart, energised team at Redeeming, and between us we're fortunate to have some great collaborators working with us."