The Oscar-nominated star of Gone Girl joins Jon Hamm on Radar Pictures' political action-thriller that Good Universe represents internationally.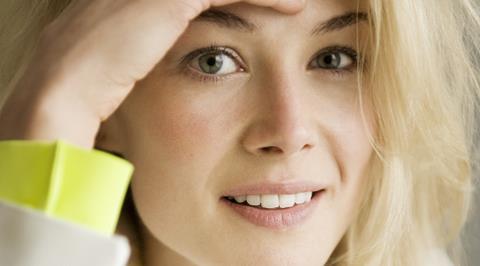 Brad Anderson will direct the project from a screenplay by Tony Gilroy. Mike Weber produces with partner Ted Field and Gilroy. Anderson directed Transsiberian, The Machinist and Session 9.
High Wire Act takes place in 1980s Beirut as a US diplomat gets recalled into service to save a colleague from the group that was possibly responsible for his own family's death.
Pike plays a CIA field agent working undercover at the American embassy tasked with protecting the diplomat, played by Hamm.
Pike's upcoming projects include Pathe's A United Kingdom that Amma Asante will direct and Echo Lake Entertainment/Film Nation's HHHH lined up for director Cédric Jimenez.