Sony Pictures International Productions said on Friday it has agreed to a multi-year development deal with the Mexico and Los Angeles-based filmmakers.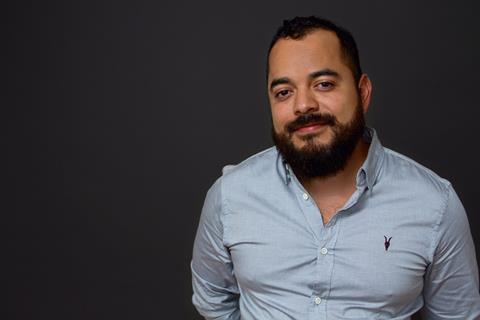 Cisneros and Shuman will write and produce three features with SPIP as the studio broadens its commitment to local language product.
"It is an ongoing priority for Sony Pictures International Productions to serve our Spanish-speaking audiences in Latin America and here in the United States," said Laine Kline, executive vice-president of business affairs and operations. "Eduardo and Jason have an exceptional track record for capturing these important communities and beyond."
In a joint statement, Cisneros and Shuman said, "Sony Pictures International Productions has an exciting and inspired vision of the international space, and we look forward to making great movies with them and expanding the Spanish-language markets worldwide."
Cisneros served as associate producer on Instructions Not Included and is a founding member of 3Pas Studios, where he works with Eugenio Derbez developing feature and TV projects including Derbez's follow-up to Instructions Not Included, a remake of the 2011 Argentinian film Un Cuento Chino.
In 2014, Cisneros partnered with Shuman to become the writing-producing team of Cisneros & Shuman, where they have written the Fox feature comedy Upgrade and the 20th Television/FBC pilot Star-crossed, among other projects.
Shuman's executive producer credits include Role Models and Lone Survivor, and he is producing the upcoming Rebel In The Rye.
SPIP's latest Mexican film, family comedy El Jeremías, will have a limited theatrical release in the US on October 21 followed by Mexico one week later.