In a much-needed shot in the arm for Warner Bros, the studios are building a franchise based on super-species including a 2020 Godzilla-King Kong showdown.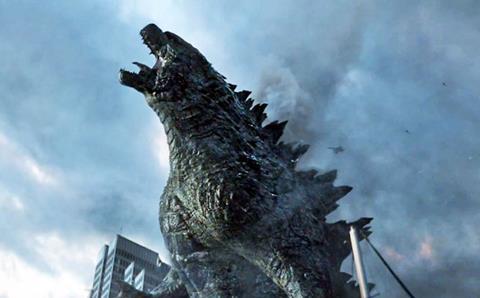 The first three films announced on Wednesday by Warner Bros chairman and CEO Kevin Tsujihara and Legendary chairman Thomas Tull are Kong: Skull Island in 2017, Godzilla 2 in 2018 and Godzilla Vs. Kong in 2020.
Production on Kong: Skull Island is set to begin on Monday. Despite Legendary's overall partnership with Universal, Warner Bros holds distribution rights to the tentpole, as it does on the Godzilla films.
It appears that Monarch, the human organisation that uncovered Godzilla in the 2014 film, will become an integral part of an overarching storyline that will include other 'super-species'.
Ever since Legendary's Comic-Con 2014 presentation, speculation on the blogosphere has been rife over the identity of the additional 'super-species'.
They could include King Ghidorah, Mothra and Rodan, characters from Toho's Godzilla universe that Legendary acquired shortly after its deal with Universal.
"Audiences really responded to Godzilla," said Tull. "Today, I'm excited to reveal that film was only the beginning of an epic new entertainment universe. As a lifelong fan of these characters, I've always wanted to see the ultimate showdown and today we're pleased to be announcing that and more."
"Working with our partners at Legendary, we enjoyed tremendous creative and commercial success with Godzilla," said Tsujihara.
"It's great to be able to revisit these characters and help create a franchise with so many creative possibilities for filmmakers. Fans love these big, globally iconic films and it doesn't get any bigger than this."
Kong: Skull Island stars Tom Hiddleston, Sam Jackson, Brie Larson, John Goodman, Tian Jing and Toby Kebbell. Jordan Vogt-Roberts directs from a screenplay by Max Borenstein, John Gatins, Dan Gilroy and Derek Connolly. Tull and Jon Jashni will produce with Mary Parent. Alex Garcia and Eric McLeod are executive producers. Warner Bros will release in 3D and IMAX 3D on March 10, 2017.
Borenstein will write and Godzilla director Gareth Edwards will direct Godzilla 2. Legendary is producing with Mary Parent and Garcia is on board as executive producer. Warner Bros has set a June 8 2018 date.
Godzilla Vs. Kong will open in 2020.