Jean Noh brings you the South Korean piracy report.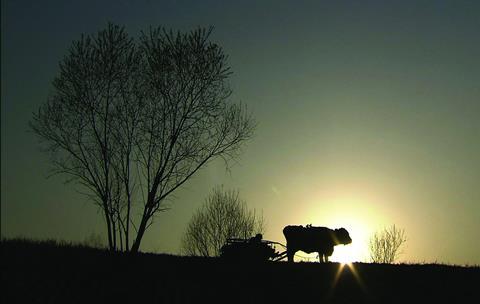 In South Korea, one of the most wired-up countries in the world, 49.5% of internet users have downloaded a pirated movie at least once, while 54.3% have done so with music files, according to the government's Copyright Protection Center (CPC).
"The producer of sleeper hit Old Partner petitioned for an investigation that resulted in 39 indictments in March alone"
The greatest problem, however, is a lack of awareness about what constitutes copyright theft. Last October, the Korean Film Council spent $700,000 on anti-piracy campaigns which included awareness commercials now being screened in theatres and on TV.

But in June, the public prosecutor's office announced it was compelled to grant leniency to 7,839 minors from 10,620 charged with copyright infringement offences from March to May 2009. The number of children and teenagers caught and charged by increasingly vigilant copyright-piracy monitors has increased from 611 in 2006 to 2,800 in 2007 and 23,000 in 2008 - resulting in criminal arrests, debt and noted psychological scars.

The CPC and Korea's Ministry of Culture, Sports and Tourism have been targeting online and offline piracy. Between January and May, it found 156,796 illegal DVDs of films and TV drama series (complete with Japanese subtitles for tourists) and 653,475 pirated films (recorded illegally in theatres on camcorders) on the internet in the same period.

The ministry credits its success to an automated system that tracks pirated files 24 hours a day, 365 days a year, along with staff who focus on increased night-time activity.

Last month, the Korean Motion Picture Producers Association (KMPPA) and Digital Contents Network Association (DCNA), a group of peer-to-peer file-sharing website owners, also announced a coalition with a three-step plan to combat piracy comprising DNA filtering, warnings and quick-action prosecution.

South Korean legislation decrees copyright infringement can carry a maximum of five years in prison and/or fines of up to $39,000 (won50m). According to the public prosecutor's office, more than 90,000 charges of copyright infringements were pressed in 2008 - up more than four times that of 2006.

From July 23, a controversial 'three strikes and you're out' law will also be put in place. Anyone who continues to upload illegal files on the internet despite three warnings to cease and/or delete those files can have their internet accounts or 'webhard' privileges revoked for up to six months at a time (webhards are online file-storage services that can also work as file-sharing services).
Tell us your view on piracy, take ScreenDaily's survey here.