Tighter windows and a piracy crackdown have given France's home-entertainment market a boost, reports Tim Murray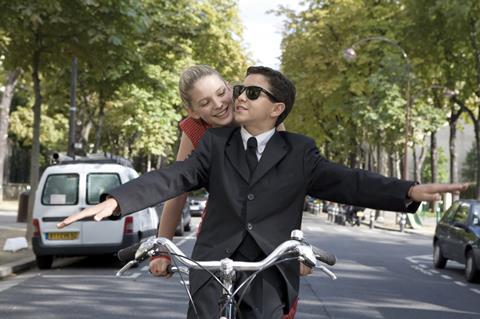 Groundbreaking legislation in France, which has shortened windows and attacked digital piracy, has helped the territory to show growth in the home-entertainment sector for 2009, bucking the trend across much of Europe.
The positive news follows a slump in the French market which started in 2004 and had worsened considerably over the three years from 2006. The French experience could show the way forward for territories enduring a drop in home-entertainment trade, meaning these too could soon be seeing renewed growth.
"We were the first country to have the market go down," says Jean Yves Mirski, general manager of France's video association, SEVN. "Maybe we're a bit ahead of other countries."
Market turnaround
Analyst Screen Digest suggests that volume business will be up by as much as 17% for 2009, while market value could grow by up to 3% when digital and on-demand are also factored in. This reverses a total volume decline of 19% over the previous five years, which also saw total market value decline by almost a third.
The home-entertainment market has been buoyed by a number of factors, chiefly new legislation which has seen France's release windows — set by the government — shrink. Previously the theatrical to sell-through video/DVD window was set at six months, and pay-per-view and video-on-demand set at eight months following theatrical release. These have been brought in line with one another and reduced to four months. The theatrical exhibitors' bitter pill has been sweetened by the introduction of new laws that will disconnect illegal downloaders caught three times.
"The reduction of the French window is a positive step but even a four month window means pirate movies have time to circulate."

Helen Davies Jayalath
While the controversial 'three strikes' legislation has yet to take full effect, the windows changed last year. This meant summer blockbusters including Harry Potter And The Half Blood Prince, released in July, and local hits such as Neuilly Sa Mere!, released in August, were available to buy on DVD and Blu-ray (BD) before Christmas, where previously they would have been out well into the New Year. France's home-entertainment sector has effectively had two Q4 periods in 2009 — 2008's summer blockbusters came out early in 2009, while last summer's hits also saw the light of day before the year ended.
"The reduction of the French window is a positive step," says Screen Digest's head of video, Helen Davis Jayalath. "But even a four-month window means pirated movie files have plenty of time to circulate before a title has been released on DVD."
Despite this, and the misgivings of exhibitors over shorter windows, it appears as if theatrical business in 2009 will also show an increase, with an early estimate of $1.7bn total revenue. "It's a good year for both the movie exhibitors and DVD," says SEVN's Mirski.
The first measurable effects of the new legislation are likely to emerge in Q2 of 2010, although Mirski notes that it may already be having a psychological effect on illegal downloaders, leading them back to legitimate, disc-based purchases. Physical piracy is not as prevalent in France as some other European countries, such as the UK, but its consumers have enthusiastically taken up illegal file-sharing and downloading.
"It's a good year for both the movie exhibitors and DVD."

Jean Yves Mirski, SEVN
Further changes to regulation have greatly affected the French catalogue market on DVD as well, with retailers able to exert more influence over pricing of product. This has led to a wealth of promotional activity. "Back catalogue is driving the positive trend [in growth]," says Daniel-Georges Levi, president, Walt Disney Studios Home Entertainment (WDSHE) France.
Multi-buy promotions have helped to force down the overall price of DVD. Screen Digest forecasts average prices to fall by 17% this year, while WDSHE's figures suggest 51% of product is selling at less than $14 (€10), compared to less than 40% in 2008. But StudioCanal marketing manager Pierre Mazars warns: "[Multi-buy promotions] have helped increase the catalogue market, but [have] also decreased the average revenue."