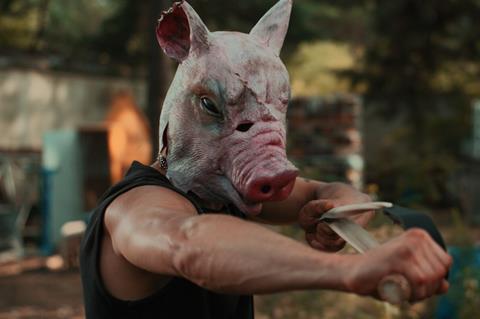 US-based De Angeles Films has expanded its financing deal with Toronto genre distributor and sales agent Raven Banner Entertainment.
The new deal will enable Raven Banner to offer competitive MG's for production, worldwide acquisitions, and sales titles.
"We are expanding on the very successful relationship we've built with Raven Banner over this past year," De Angeles managing partners Gregor Habsburg and Jacquelyn Frisco said.
"As a producer and as a distributor, Raven Banner, has shown an unparalleled level of commitment to its filmmakers, it's market and it's product. We are not changing what we do, or how we do it – we will simply be doing more of it."
De Angeles' film production credits include Coffee, Kill Boss, 3D horror-comedy Hellbenders, which the company co-produced, and horror title June.
"We are confident this expanded relationship with De Angeles will empower us," Raven Banner managing partner Michael Paszt said. "To expand our commitment to filmmakers, both in production and content acquisition. Being able to offer competitive investment propels our ability to secure the best projects and best talent the world has to offer."
Raven Banner's recent Canadian releases, in conjunction with De Angeles Films, include The Autopsy of Jane Doe, M.F.A., and Victor Crowley.
Raven Banner's world sales slate includes It Came From The Desert, Snowflake (pictured), First World War horror Trench 11, Finnish superhero film Rendel, and Toronto Midnight Madness film, The Crescent.
Shahrokh Sheik of Kramer Holcomb Sheik LLP negotiated the agreement with Gregor Habsburg and Jacquelyn Frisco for De Angeles Films with managing partners James Fler, Andrew Hunt and Paszt representing Raven Banner.