Dir. Mathieu Kassovitz. France. 2011. 135mins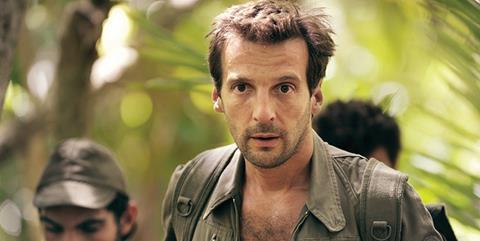 Following a long spell of bad luck, France's maverick filmmaker Mathieu Kassovitz (La Haine) returns in full form as the star, director and co-writer for this major production inspired by one of the more embarrassing incidents recorded in recent French history. It is all about a botched uprising attempt by a handful of New Caledonian separatists who asked for their independence in April 1988, just as presidential elections were about to take place in France.
Kassovitz's authoritative interpretation of Legorjus is supported by a large cast.
As socialist President Francois Mitterand faced right wing Prime Minister Jacques Chirac in the race for the next presidency term, the New Caledonia crisis turned into just one more weapon for them to wave against each other. The media threw oil on the fire, blowing the incident out of all proportions and mixed messages were sent to the forces dispatched to restore order, all of which lead to a brutal military response and many unnecessary victims among the native Kanaks, who were never given a chance to negotiate the terms of their surrender.
Based on the memoirs of Captain Philippe Legorjus (played by Kassovitz himself), who lead the police unit in the field, Rebellion (L'ordre et la morale) looks for all purposes like a smartly made war movie, focusing mostly on the preparations, the conflicts between the Army and Police working at cross purposes and the behind-the-scenes political shenanigans. All of this culminates in a short, clumsy and bloody repression of the rebellion followed by the massacre of the surviving insurgents.
Displaying all the earmarks of a tightly made action drama, with effective topnotch camera work, nervous editing to pump energy in every scene, a cast driven to perform at full steam and an off-screen narration bridging eventual gaps, Kassovitz's film inexorably moves ahead towards a pre-ordained climax, with an opening flash-forward sequence informing all those who might have never heard of it, what the ending of the story will be.
Predictably enough, most of the attention is focused on the lead character, Legorjus, who valiantly tries to negotiate a deal with the rebel Kanaks. All his efforts, however, are repeatedly thwarted not only by the Army for whom a frontal confrontation is always preferable, but also by his political contacts back in Paris, who let him understand he'd better give up fighting a losing battle. In the end he is forced to betray his own principles and ethics, as he watches the highly trained and modernly equipped French soldiers butchering the hopelessly naïve Kanaks, with only a few shot guns to defend themselves.
For Kassovitz, the incident is one more proof of the unscrupulous politicians and rigid military leadership ruling the world. His underlines his evident sympathy for the victimised Kanaks, repeatedly stating in the dialogues they are simple family men, with legitimate grievances that no one listens to, possibly rash and misguided in their actions, but neither murderers nor villains.
Kassovitz's authoritative interpretation of Legorjus is supported by a large cast, many of them unknown faces, who may not have too much to do in the way of acting but are never less than responsive to his demands. As for Sylvie Testud and Philippe Torrenton, both well-known and highly respected thesps in their own right featured on the credits, their contribution is limited to a couple of brief cameos
Production companies: Nord-Ouest Productions
International Sales: Kinology
Producers: Christophe Rossignon, Mathieu Kassovitz
Screenplay: Mathieu Kassovitz, Pierre Geller, Benoit Jaubert
Cinematography: Marc Koninckx
Editors: Mathieu Kassovitz, Thomas Beard, Lionel Devuyst
Production designer: Giuseppe Ponturo
Music: Klaus Badelt
Main cast: Mathieu Kassovitz, Labe Lapacas, Malik Zidi, Alexandre Steiger