Dir/scr: Liza Johnson. US. 2011. 97mins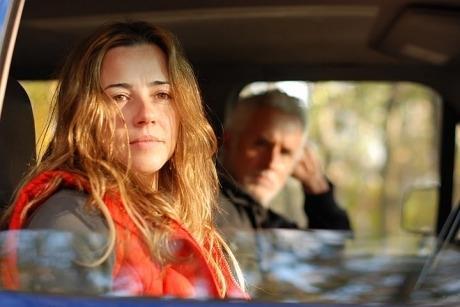 The subject of a soldier returning home and finding it hard to adjust to life has been tackled on screen many times before, but writer/director Liza Johnson's subtle and simply told film offers a fresh look at just how hard it is to adjust to everyday life, with Linda Cardellini impressive and thoughtful as a woman back from military service.
Linda Cardellini's terrific performance demands attention.
Return has perfect indie credentials - the cast also includes Michael Shannon and John Slattery - and while perhaps lacking the drama and depth to really break out it could well appeal to niche distributors and international broadcasters.
Liza Johnson, whose background is in visual arts, has crafted a story that eschews the usual dramatic cues of the 'soldier back home' story - there are no moments of anger or shrill emotion; no dwelling on traumatic flashbacks to the war and no violence as a reaction to a heightened psychological crisis.
When Kelli (Cardellini) arrives back from active duty into the welcoming arms of her husband Mike (Shannon) and young daughters things appear at ease. She is happy to be at home, loves her husband, likes being with her friends again and welcomes the chance to be with her children. She has no war stories to tell - she worked in supplies - and saw no dead bodies, but she still cannot adjust to home life.
Quite simply she wants things to be as it was before she left. But people around her have subtly moved on and she is can't quite adjust to the 'normal' life. She quits her humdrum factory job, dabbles in re-decorating the house and is mortified to discover that her husband is having an affair with a woman who works for the local car dealership.
She drinks too much with friends after walking out on her husband and is stopped by police. As part of her DUI charge she has to attend a therapy session, where she meets Bud (John Slattery from Mad Men), eventually sleeping with him. Matters come to ahead when she is told she is to be re-deployed.
Linda Cardellini (from roles on TV in Freaks & Geeks and ER and on film in the Scooby Doo franchise) is terrific as Kelli, appearing in virtually every scene and generating a real sense of warmth and affection but also a slight unease and distrust in those around her. She is the real centre of the film, and carries the project with intelligence and compassion, in a similar way that Michelle Monaghan carried the drama Trucker.
Michael Shannon is equally impressive as her husband, a loving family man who has simply moved on in his life ever-so-slightly. His sheer presence and subtle performance bolsters Cardillini's performance, making what on screen is a minor role seem more substantial. John Slattery arrives midway through the film, but makes a real impact as the charming man who offers Kelli emotional support - and little romance - for a few short hours.
This story of a woman returning from war is both thoughtful and gently powerful. It might well lack any real dramatic flourishes but Linda Cardellini's terrific performance demands attention, and the film marks Liza Johnson as a new talent in indie US cinema.
Production companies: 2.1 Films, True Enough Productions, Meredith Vieira Productions
International sale:s REZO, www.rezofilms.com
North American sales: Cinetic Media, www.cineticmedia.com
Producers Noah Harlan, Ben Howe, Liza Johnson
Executive producers: Abigail Disney, Meredith Vieira, Amy Rapp
Cinematography: Anne Etheridge
Editor: Paul Zucker
Production designer: Inbal Weinberg
Music: T. Griffin
Main cast: Linda Cardellini, Michael Shannon, John Slattery, Talia Balsam, Paul Sparks, Bonnie Swencionis, Emma Rain Lyle, Louisa Krause