Emma Suarez gives a sly star performance in Michel Franco's follow-up to Chronic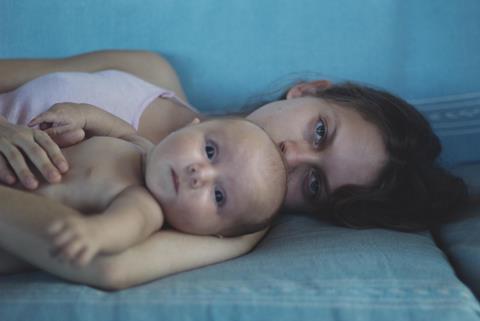 Dir/scr: Michel Franco. Mexico. 2017. 103mins.
Michel Franco does create great characters. Tim Roth's fastidiously devoted carer in his last film, Chronic (2015) was full of creepy contradictions and ambiguity. The central figure in April's Daughter (Las Hijas De Abril) is more transparent but equally diverting as she is gradually revealed to be the worst advert for motherhood since Joan Crawford. Less intimidatingly severe than Chronic, which could disappoint some critics, April's Daughters' flirtation with elements of genre storytelling might well make it Franco's most commercial offering to date. The sly star performance of Emma Suarez should also be a selling point for distributors in the wake of Julieta.
You cannot help but respond to the manipulation even as you are left pondering some of the holes in the plot
Franco's minimalist style of static shots and social-realist observation is in evidence at the start of April's Daughters, but there is a much greater sense of urgency and pace to his storytelling. Valeria (Ana Valeria Becerril) is 17 years-old and happily pregnant, living a carefree existence with her boyfriend Mateo (Enrique Arrizo) and her older sister Clara (Joanna Larequi). Contact with her mother April (Emma Suarez) is minimal. Valeria has not even mentioned that she is pregnant and will not speak with her mother on the phone.
When April arrives in Puerto Vallarta full of concern, she hardly seems the monster we might have expected. Anxious, a little over-protective perhaps, but no more. The film gradually reveals her true colours as she starts to interfere in the lives of her daughters, chiding frumpy Clara over her weight and trying to convince Valeria that she is not quite ready for motherhood.
Franco continues to show his skill at building tension and presenting characters that leave the viewer slightly off balance. Starting off with an open mind towards April, we gradually becomes her judge, jury and willing executioner. The lengths that she is willing to go to achieve her ends is breathtaking, and threatens to tip the film over into 1980s potboiler territory with April as the mother from hell. It certainly offers a toxic view of family ties.
Franco manages to maintain credibility as he ramps up the emotional stakes, creating situations in which the viewer longs to jump into the screen and change the course of events. You cannot help but respond to the manipulation even as you are left pondering some of the holes in the plot. How exactly does April pay for everything? Why is Mateo such a dim-witted accomplice in all her scheming? Despite everything that happens, how come Valeria remains just seventeen throughout? Like Single White Female or The Hand That Rocks The Cradle, it's probably best not to question too much but just savour the ride.
Credibility is also sustained in thanks to the performances. Ana Valeria Becerril brings a steely backbone to the waif-like Valeria as she refuses to become a victim and takes charge of her own destiny. Emma Suarez makes April entirely plausible. Her performance is understated to the point of blithe as April spins her webs of deceit and is never troubled by anything resembling a conscience. Suarez makes the sound decision that such melodramatic material doesn't require her to add any additional quotation marks to the performance, and her character is all the more chilling for being so matter-of-fact about her actions.
Production company: Lucia Films
International sales: Protagonist Pictures vanessa@protagonistpictures.com/MK2 Films intlsales@mk2.com
Producers: Lorenzo Vigas, Michel Franco, Moises Zonana
Executive producers: Rodolfo Cova, David Zonana, Gabriel Ripstein, Tim Roth
Cinematography: Yves Cape
Editor: Jorge Weisz, Michel Franco
Main cast: Emma Suarez, Ana Valeria Becerril, Enrique Arrizon, Joanna Larequi