This over-produced version of Jack London's classic novel is bowled over by a slobber of CGI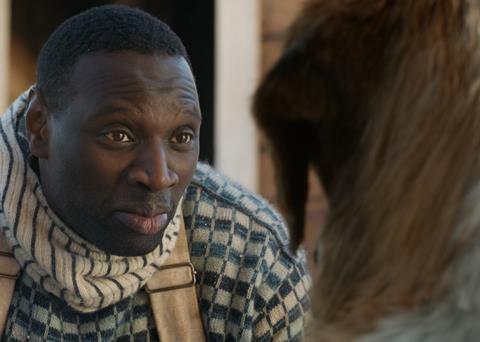 Dir Chris Sanders. US. 2020. 100 mins.
The ghost of Rin Tin Tin and his trainer should howl at Call Of The Wild, an over-produced version of the classic shaggy dog story and a textbook case of why and where not to use CGI. While audiences will almost certainly end up warming to Buck, the film's furry hero, they'll never equate him with a real mutt: his range of human expressions puts him in a different species entirely.
Call Of The Wild isn't animation, it isn't live action, it isn't fish, fowl or dog and somewhere in between it falls off its sled
An old-school yarn taken from the 1903 book by Jack London, Call Of The Wild delivers the thrills, spills and doggy derring-do you might expect from such a lavish Disney/Twentieth Century Studios production, but they're often knocked to the ground by a slobber of CGI and the motion visual techniques – provided by Terry Notary – perfected in Planet Of The Apes but misapplied here by How To Train Your Dragon director Chris Sanders.
Releasing at a trot this week before ambling its way into a natural kennel on Disney+, Call Of The Wild benefits from star power including Harrison Ford (taking the role played by Clark Gable and Charlton Heston), Omar Sy and Dan Stevens. And for younger, undemanding, audiences, it's a charmer: full of spectacular vistas of the Alaskan wild and big-hearted hounds who defy danger to protect their best friends. Nostalgic older audiences enticed by Ford and with fond memories of the films and TV series may even recognise the mistakes made and forgive it anyway.
One fact is proven here, though: a scan will never replace a real dog. (As the makers of the highly-profitable A Dog's Purpose series can surely attest.)
Call Of The Wild holds no surprises for lovers of the book, dog film aficionados, or Disney's traditional live-action output (this was made by Twentieth Century Studios but is an almost prophetic fit in its new home). Set during the time of the Yukon Gold Rush, Buck (a German-Shepherd mix who has been scanned into the show, not trained) starts out as a mischievous young mutt living in the lap of luxury – almost Downton Abbey-level lodgings - in California.
Greed almost always gets the better of him, though, and Buck is easily lured by treats, kidnapped and brought to the Yukon where he finds work as a sled dog working for postman Omar Sy, delivering the mail to the furthest reaches of this unspoiled, spectacular landscape. There he must find his true self and work for the good of the team while encountering a heart-broken prospector played by Harrison Ford, whose gravelly tones also provide the film's narration.
As the cogs grind through the plot, Buck's charms grow on the viewer. Initially, his doleful, human expressions and clearly CG-assisted body movements are oddly repellent, but it proves easy to warm to his spirit: not quite a dog, but a good soul nonetheless. The problem is, with the spectacular advances in visual effects, it's highly likely that the work here will feel dated before the film even finishes its theatrical run.
That hurdle apart, the clear problem with Call Of The Wild is that too much has been thrown at it. It's not just the cast or the (mis) use of Notary's talents – arthouse viewers will remember him from Ruben Ostlund's The Square and he has appeared in Planet Of The Apes. (He's not recognisable here, per se, except that Buck evidently has some human DNA.) Money has also been lavished on locations (again, some digitally enhanced) and behind-the-camera genius: Sanders directing, Janusz Kaminski as DoP. This pays off when it comes to some spectacular chase sequences, in particular when the mail run encounters an avalanche. And, when he's in the film, Omar Sy's natural ebullience is a gift to the production, in a way that Dan Stevens' under-written villain is not.
Yet if Cats was the worst thing to happen to felines since dogs, Call Of The Wild is some sort of celluloid payback. It's easy to see why producers are tempted to meddle with lions or monkeys, but from the dawn of Hollywood, dogs have proved themselves over and over to be natural performers and quite undeserving of this treatment. (The aforementioned Rin Tin Tin won the first Best Actor Oscar as far as the popular vote went, although the award eventually went to a human.) Call Of The Wild isn't animation, it isn't live action, it isn't fish, fowl or dog and somewhere in between it falls off its sled. Mankind can always benefit from some digital enhancement; man's best friend, not so much.
Production company: Twentieth Century Studios
Worldwide distribution: Disney
Producers: Erwin Stoff, James Mangold
Screenplay: Michael Green, from the book by Jack London
Cinematography: Janusz Kaminski
Production design: Stefan Dechant
Editing: William Hoy, David Heinz
Music: John Powell
Main cast: Harrison Ford, Omar Sy, Dan Stevens, Karen Gillan, Cara Gee