Dir. Lasse Hallstrom. US. 2009. 102 mins.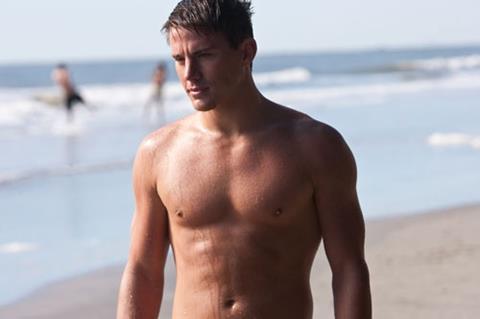 Hollywood's latest take on the best-selling work of novelist Nicholas Sparks, Dear John emerges on the big screen as a good looking - thanks to twentysomething stars Channing Tatum and Amanda Seyfried as well as some pretty South Carolina scenery - but dull romance directed with a little too much restraint by Lasse Hallstrom.
With Tatum coming off G I Joe and Seyfried enjoying worldwide exposure from Mamma Mia!, initial box office prospects – in the US, where Sony's Screen Gems is releasing, and in international markets, where independents will open the film through the spring – should be fairly good.
Dear John's lack of dramatic heft, though, suggests that this Relativity Media production might in the end struggle to match even the mid-level box office takes of Sparks adaptations such as The Notebook and Message in a Bottle.
Tatum plays it strong and silent as John Tyree, a buff but soft-spoken Special Forces soldier who meets Seyfried's idealistic student Savannah Curtis during her spring holiday. The two quickly fall in love and while the romance survives John's return to active duty and Savannah's return to college, it falters when John re-enlists after 9/11. The lovers get a second chance when family deaths bring them back together.
Screenwriter Jamie Linden (We Are Marshall) tinkers with the novel's story, losing some of the bedside melodrama and religious touches and adding an upbeat ending. In the process, however, he leaves the film feeling lightweight and dramatically rushed, in spite of Hallstrom's often languid pacing.
The only real passion comes when Seyfried is allowed to let Savannah's feelings show through (the one sex scene is short and very tasteful). In the supporting cast, Richard Jenkins (The Visitor) is notable as John's borderline autistic dad.
To sign up for Screen's weekly Reviews Newsletter with all the week's new releases, international openings and full festival reviews delivered free to your mailbox every Friday, please click HERE
Production companies
Relativity Media
US distribution
Screen Gems
International sales
Lionsgate
Producers
Wyck Godfrey
Marty Bowen
Ryan Kavanaugh
Screenplay
Jamie Linden
Cinematography
Terry Stacey
Production design
Kara Lindstrom
Editor
Kristina Boden
Music
Deborah Lurie
Main cast
Channing Tatum
Amanda Seyfried
Henry Thomas
Richard Jenkins