Ryusuke Hamaguchi follows up 'Drive My Car' with a charming rural fable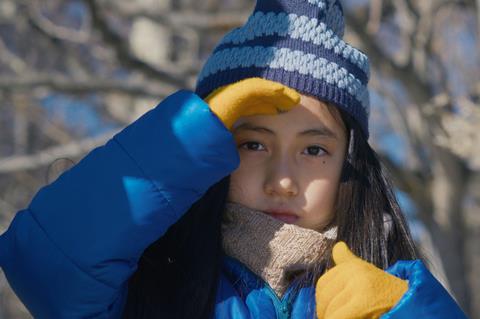 Dir/scr: Ryusuke Hamaguchi. Japan. 2023. 106mins
According to writer/director Ryusuke Hamaguchi, the genesis of Evil Does Not Exist was a request from musician Eiko Ishibashi for some original film footage to accompany a live concert she was planning. But although the result feels like a cinematic sonata rather than a full symphony, this is no side project from the director of the Oscar-winning Drive My Car – which was another Ishibashi-Hamaguchi collaboration. It's a fully realised minor-key joy, an eco-fable set in a rural part of Japan a couple of hours' drive from Tokyo. Ostensibly centred on the locals' opposition to a woodland 'glamping' site, it becomes a nuanced reflection on our destructively needy rapport with the natural world.
An absorbing film of quiet power.
Audiences hungry for more Hamaguchi, or simply curious to see a talented director dealing so nonchalantly with the weight of expectation of an Academy Award for Best International Feature Film, should line up for the cinematic Evil Does Not Exist. With its daringly abrupt final act, Hamaguchi's latest does not quite deliver his previous drama's big emotional journey, and may fail to expand much beyond mature arthouse markets. But it is an absorbing film of quiet power.
Evil Does Not Exist opens on a long tracking shot through a forest, accompanied by Ishibashi's wistful soundtrack which drifts back and forth between the analogue and electronic. Soon, in real time, we're watching Takumi (Hitoshi Omika) chainsawing logs outside his house in the woods, then splitting them expertly with an axe before loading them into a wheelbarrow and stacking them. It is a scene that gets a droll reprise later on, one that makes us reinterpret the earlier sequence. Just like the two talent agency employees with their city ways who call on Takumi while he is collecting his daily quota of firewood, we, the audience, are being taught to wait. Out here in the country, life – and films – move to a different rhythm; as does Omika's nicely understated performance (an assistant director, he was cast after standing in for Takumi in trial shots).
Takumi is a man of few words and, it is suggested, a deep understanding of the natural world. He lives with his eight-year-old daughter Hana (Ryo Nishikawa) on the edge of a rural village. We see him, with a friend who runs a soba noodle restaurant, filling jerrycans with fresh water from a spring. Later, as he and Hana walk home through the snow-dusted forest after school, he quizzes her on the names of trees. They find a pheasant feather, see the carcass of a shot deer. The hunters' gunshots we hear in the distance are not the only threat to this sylvan idyll; a more immediate one is the glamping site that a talent agency from Tokyo wants to create in the forest.
Why is a talent agency getting into glamping? It's all to do with lucrative post-pandemic subsidies. A consultation meeting with sceptical residents to discuss the project is revealed to be no more than a PR exercise. The two hapless agency employees sent from Tokyo to meet the villagers, forty-something Takahasi (Ryuji Kosaka) and his young female colleague Mayuzumi (Ayaka Shibutani), have been sent to act as punchbags for frustrated locals who have been cut out of the decision-making process. The pair can offer nothing except grudging admissions that, yes, when at capacity the site will pollute the local water supply and, yes, the lack of provision for a night watchman constitutes a fire risk.
But Evil Does Not Exist is not an us-against-them story of a rural community rebelling against environmental marauders from the big city. It is a film of quiet humanism and thoughtful irony, one that spends time with those marauders, Mayuzumi and Takahasi, to reveal, with touches of gentle humour, that they too are just cogs in the machinery. These things are complicated, Hamaguchi suggests (though the title may also hint that a relativistic world-view in which there are no real baddies can be very convenient for the baddies). Even the village, we learn, is a post-war creation, a farming community created ad hoc in the middle of nowhere. With great economy of means, the film touches on issues such as overtourism, global warming with its attendant water wars and devastating fires, ownership of the countryside, and the impact of the current fashion for restorative forest retreats among stressed city dwellers.
Gradually, though, it becomes clear that there is also a magical realist element, one centering on the relationship between father and daughter. It is set in relief in the most delicate way by a single tracking shot, a single photo we glimpse inside the house they share, and a single colour choice: Hana's blue jacket and saffron yellow gloves, which glow like beacons in the wintry forest. Not every viewer will be prepared for the sudden emergence of this oneiric strain in a finale that feels like a full stop at the end of the second act. But it's just the last surprise of a film that, beneath its placid surface, is full of them.
Production companies: Neopa Inc, Fictive LLC
International sales: m-appeal, sales@m-appeal.com
Producer: Satoshi Takata
Production design: Masato Nunobe
Editing: Azusa Yamazaki
Cinematography: Yoshio Kitagawa
Music: Eiko Ishibashi
Main cast: Hitoshi Omika, Ryo Nishikiawa, Ryuji Kosaka, Ayaka Shibutani