Allan has worked for Screen International since 1990 as a film critic and features writer. He is based in Edinburgh and is also co-director of Glasgow Film Festival.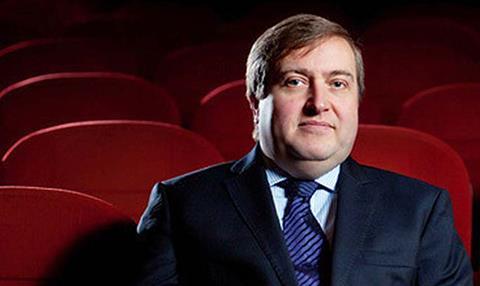 Top five
Moonlight
Dir Barry Jenkins
Moonlight casts a spell on you. It is so rare to sit in a packed cinema and feel as if the entire audience are holding their breath, captivated by the unfolding narrative of one individual life. It is both epic and intimate; deeply personal in its depiction of masculine identity, race and sexuality, and yet universal in what we recognise as the painful struggle to be true to yourself. The journey is often heartwrenching, the actors disappear beneath the troubled souls of their characters and there is the balm of compassion in every frame.
CONTACT A24 info@a24films.com


Manchester By The Sea
Dir Kenneth Lonergan
Beautifully written and performed, Lonergan's shattering return to film reveals an expert understanding of the way grief isolates and scars.
CONTACT Sierra/Affinity info@sierra-affinity.com


La La Land
Dir Damien Chazelle
A sublime fusion of bravura film-making, bittersweet emotions and old-style movie magic. One from the heart.
CONTACT Lionsgate lionsgate@lionsgate.com


Toni Erdmann
Dir Maren Ade
Uncomfortable, unpredictable, hilarious and bracingly unsentimental, Ade's marathon comedy was the biggest, nicest surprise of the year.
CONTACT The Match Factory info@matchfactory.de


Hell Or High Water
Dir David Mackenzie
Mackenzie just keeps getting better and this tightly coiled, richly textured Texas thriller satisfied on every level.
CONTACT Sierra/Affinity joey@sierra-affinity.com
Best documentary
Notes On Blindness
Dirs Peter Middleton, James Spinney
An immensely moving portrait of academic John Hull, who lost his sight in the 1980s. The documentary immerses you in his world and his philosophical approach to what was happening to him. Having actors lip-sync to Hull's audio diaries creates an intimate, heartbreaking connection.
CONTACT Cinephil philippa@cinephil.com
Undiscovered gem
Katie Says Goodbye
Dir Wayne Roberts
Olivia Cooke gives a star-making performance in Katie Says Goodbye, the debut feature from writer/director Roberts. Her naive small-town waitress struggles to make the grim realities of her life match up to the sweet, boundless possibilities of her big dreams. A luminous Cooke brings alive all the facets of a vulnerable character and reminds you of the raw emotion and promise in the early performances of Jessica Lange. Add a supporting cast that includes Mary Steenburgen and Christopher Abbott, and it is hard to understand why this surefooted, discreetly handled tale has not attracted more attention.
CONTACT Cercamon World Sales sebastian@cercamon.biz