Charles Gant has been film editor and critic for Heat magazine since its launch, and is a contributing editor to Screen International. He also contributes to Sight & Sound and discusses the industry on Radio 4's The Film Programme.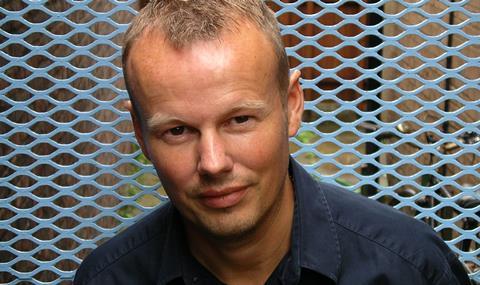 Top five
Manchester By The Sea
Dir Kenneth Lonergan
Five years after his stunning — albeit painfully birthed — Margaret, Lonergan delivers yet again with a film that has truthful humanity embedded in its DNA. Mountains of praise have already been heaped on Manchester By The Sea, emphasising the tenderness and heartache in this story of a Massachusetts building janitor (Casey Affleck) who is called upon to be the guardian of his teenage nephew (Lucas Hedges). The slow reveal of the past tragedy that still overwhelms Affleck's protagonist gives the film its emotional heft, but critics do a disservice to audiences by under-reporting what's also on offer here: humour and heart.
CONTACT Sierra/Affinity info@sierra-affinity.com


2. La La Land
Dir Damien Chazelle
Hands-down the most delightfully pleasurable film of 2016, this will surely be the breakout hit of the year's top awards contenders.
CONTACT Lionsgate lionsgate@lionsgate.com


20th Century Women
Dir Mike Mills
Annette Bening achieves her personal best as a California mom rounding up extra female help to co-parent her teenage son.
CONTACT Annapurna International www.annapurnapics.com


Nocturnal Animals
Dir Tom Ford
Really, the politely admired A Single Man gave scant clues to Ford's mastery here of rich, pulpy and decidedly provocative material.
CONTACT FilmNation info@wearefilmnation.com


Little Men
Dir Ira Sachs
Deceptively modest in scale and scope, Sachs' tale of two families in Brooklyn delivers the year's wisest commentary on modern life.
CONTACT Mongrel International international@mongrelmedia.com
Best documentary
Tickled
Dirs David Farrier, Dylan Reeve
New Zealand TV journalist Farrier's exploration into the world of competitive tickling builds into a gripping game of cat and mouse, as the film-maker closes in on the evidently damaged individual behind this alleged sport.
As the rich, and thus powerful, string-puller hits him with a flurry of legal threats, Tickled offers a neat skewering of our post-truth times.
CONTACT MPI Media nicola@mpimedia.com
Undiscovered gem
The Young Offenders
Dir Peter Foott
While TV director Foott's big-screen debut was a €1m word-of-mouth box-office smash in Ireland, this charmingly ramshackle comedy of male idiocy remains a gem little known beyond its native shores. Inspired by the true story of Ireland's biggest ever drugs seizure (off the coast of western Cork in 2007), The Young Offenders offers a fictional scenario: what if two Cork teenage ne'er-do-wells cycled off on stolen bicycles, hoping to track down a missing bale of cocaine worth €7m, pursued by a jobsworth cop? Genial turns by Alex Murphy and Chris Walley, both making their screen debut, add ample portions of endearment and amusement.
CONTACT Carnaby International lorianne@carnabyinternational.com