Lee has worked for Screen International since 1996 as an Italy-based film critic. He also writes on travel, design and culture for a range of UK, US and Italian publications.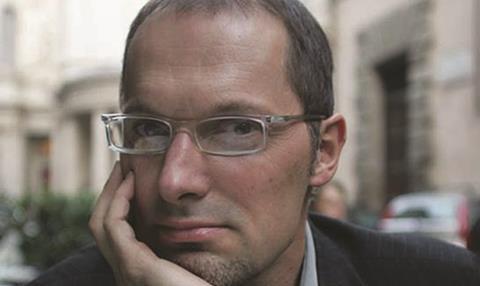 Top five
Toni Erdmann
Dir Maren Ade
I hate to be predictable but this tops many best-of-2016 lists for good reason: it's surprising, tense, funny, unsettling and uplifting. You could have made a late-period De Niro comedy out of the material: prankster father intervenes in working life of stressed, career-focused daughter to recalibrate her values. But Ade turns the premise into a contemporary Modern Times, while tapping into the European tradition of disruptive jester figures. Peter Simonischek would steal the show if Sandra Hüller weren't so pitch-perfect.
CONTACT The Match Factory info@matchfactory.de


Elle
Dir Paul Verhoeven
Verhoeven's exhilarating rape-revenge dramedy made Nocturnal Animals look like an exercise in political correctness. Isabelle Huppert takes possession of the film, and us.
CONTACT SBS International contact@sbs-distribution.fr


Frantz
Dir François Ozon
Ozon's best film to date: a First World War Brokeback Mountain hidden in a black-and-white forest of delicacy and decorum.
CONTACT Films Distribution info@filmsdistribution.com


Jackie
Dir Pablo Larrain
The JFK assassination and its aftermath seen through Jackie's eyes; but also Jackie made strange, and new, by Larrain's multi-layered fact/fiction mash-up.
CONTACT IMR International ndevide@wildbunch.eu


Aquarius
Dir Kleber Mendonça Filho
Veteran Brazilian actress Sonia Braga excels in this great slow-burn fable of resistance that pits corrupt property developers against memories, relationships, family and culture.
CONTACT SBS International contact@sbs-distribution.fr
Best documentary
Fire At Sea
Dir Gianfranco Rosi
This year's Berlin Golden Bear winner is a magnificently human and humane work about islands real and metaphorical. For most of us, the tragic Mediterranean migrant crisis is happening elsewhere. Not so for the inhabitants of the Italian island of Lampedusa; yet Rosi shows with masterful tact and poetry how insulation and empathy coexist even here.
CONTACT Doc&Film International sales@docandfilm.com
Undiscovered gem
A Dragon Arrives
Dir Mani Haghighi
This weird and rather wonderful Iranian curio feels like a cross between Inherent Vice and a Persian folk tale. It's not exactly undiscovered — it was in competition at Berlin — but it risks being largely unseen outside of festivals as distributors don't seem to know what to do with it. A vintage orange Chevy Impala and a rusting hulk of a ship in the desert are two of the visual anchors of a film that mixes up a mid-1960s investigation by the Shah's secret police with the origins of Iranian New Wave cinema. You suspect you're missing most of the subtext, but somehow it doesn't matter.
CONTACT The Match Factory info@matchfactory.de