Lisa is in-house film critic for the English-language channel of 24-hour TV news network France24. After 17 years at Variety, the Paris-based critic began reviewing for Screen International in 2008.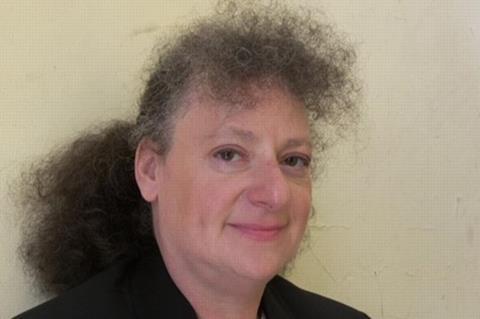 Top five
Elle
Dir Paul Verhoeven
Like many women, Michele Leblanc (Isabelle Huppert) has a mother, a father, an ex-husband, a son and professional responsibilities. But that's as much of an oversimplification as saying Donald Trump has a new job. A brilliant tactician of her own life, this powerhouse may as well be named Sue E Generis. She's no role model but, man, what a role! Huppert's icy expediency is consistently thrilling as we're afforded glimpses into how Michele came to be who she is. Her hard heart, sharp brain and keen sexuality are connected via narrative barbed wire on which Huppert and Verhoeven never snag.
CONTACT SBS International contact@sbs-distribution.fr


Nocturama
Dir Bertrand Bonello
Youthful conviction meets deadly obliviousness in an urban ballet electric with menace as unlined faces try to redraw society's lines.
CONTACT Wild Bunch obarbier@wildbunch.eu


Sully
Dir Clint Eastwood
A story worth telling, exquisitely told. Great structure, unbeatable cast, organic thrills. A tribute to dedication and experience.
CONTACT Warner Bros www.warnerbros.com


Elvis & Nixon
Dir Liza Johnson
What could be more fun than two superb American actors playing two outrageous characters who happen to have been real people?
CONTACT Warner Bros www.warnerbros.com


I, Olga Hepnarova
Dirs Petr Kazda, Tomas Weinreb
Possibly the most disgruntled young woman ever recreated on film (besides Lili Taylor as Valerie Solanas) in a chilling portrait of an angry Czech oddball.
CONTACT Arizona Films guilaume@arizonafilms.net
Best documentary
Midnight Return: The Story Of Billy Hayes And Turkey
Dir Sally Sussman
A riveting case study of how a mere movie — in this case, Alan Parker's Midnight Express — can create long-lasting fallout. Splendid structure gives us crucial information in precisely the right order. Food for thought since the tag "Based on a True Story" is not going away any time soon.
CONTACT The Film Sales Company contact@filmsalescorp.com
Undiscovered gem
The Sociologist And The Bear Cub
Dirs Etienne Chaillou, Mathias Théry
Partly recounted through creative layers of silliness, this serious documentary covers the vehement French protests against legalising same-sex marriage, using stuffed animals and adorable puppets to mouth the statements of pundits and the co-director's own mother, noted sociologist Irene Théry. There's a touching jauntiness that makes what the puppets say seem important instead of frivolous — you wouldn't think it's an effect that can be sustained for long but, in these film-makers' hands, it works brilliantly.
CONTACT Quark Productions quarkprod@wanadoo.fr