Unusual sporting study seems set for wide serve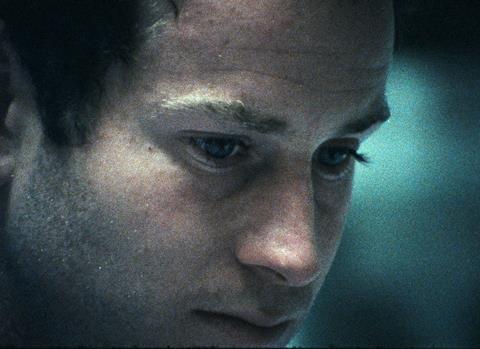 Dir/scr: Julien Faraut. France. 2018. 95mins
Ever since he exploded onto the tennis scene as a teenage amateur in the late 1970s, American player John McEnroe has been a source of fascination; not only for his incredible sporting talent, but also for his explosive temper and once colourful private life. While he has been the subject of several documentaries and features over the years, he has arguably never been profiled so intriguingly as in In The Realm of Perfection, which draws on archive footage, psychology and film theory to present a multi-faceted portrait of a complex man.
Faraut's film is less a biopic and more a thesis about human psychology, which takes in ideas from both cinema and science.
Director Julien Faraut, who oversees the French Sport Institute's 16mm film collection, showcases masterful command of the documentary form. His insightful, entertaining and often humorous film will appeal to fans of McEnroe, tennis and sport in general, who have been well-served recently by the likes of Borg McEnroe, Senna and I, Tonya, while cineastes will also enjoy the parallels drawn between sport and cinema. Further festival play seems assured following its world premiere in Berlin's Forum and theatrical interest is distinctly possible.
The film opens with stilted black-and-white footage from a 1960s French tennis instructional video. Narrator Mathieu Amalric tells us (in the French version showing at Berlin) that players thought they could effectively recreate match movements. Realising this was a folly, Gil de Kermadec, then technical director of the French Tennis Federation, asked for cameras at the 1969 French Open at Roland Garros to capture the reality of the game. Frustrated still by the limitations of the static cameras, in 1977 de Kermadec began making his own 'portrait' series of films, which analysed the unique form of individual players.
Fascinated by the immersive approach of these films, Faraut delves into the archives to discover reams of unseen footage of McEnroe, the subject of de Kermadec's final portrait film in 1985. Splicing these together, Faraut builds up a portrait of McEnroe which, despite being largely confined to the dusty clay at Roland Garros, takes a broad approach. Using as its jumping off point a Jean-Luc Godard quote from L'Epique magazine — "Cinema lies, sport doesn't" — Faraut's film is less a biopic and more a thesis about human psychology, which takes in ideas from both cinema and science.
In a question that's relevant to every documentary ever made, he ponders whether the presence of (noisy) on-court cameras themselves changed McEnroe's behaviour; there's plenty of evidence to suggest he was irritated by their intrusion. Is he simply a performer, playing up to the crowd and harnessing their response? A sequence in which his aggressive altercation with a linesman is overcut with dialogue from Raging Bull drives this point home. Or is he in fact a master director, able to change the pace of on-court action, whether by outbursts or languorous pauses, to the detriment of his opponent? Certainly Serge Daney, editor-in-chief of Le Cahiers Du Cinema and tennis columnist for the Liberation newspaper, thought so, describing the clay courts as "creating fiction", and McEnroe as a performer of "self-destructive pantomime."
Such comparisons could have been something of stretch, but hold firm thanks to Faraut's light touch, and editor Andrei Bogdanov's cleverly cut footage and supporting voice-over interviews. (McEnroe himself is only present in archive material). Points are underscored by a superb cinematic score from Serge Teyssot-Gay, which references everything from the electronic strains of sci-fi battles to the rousing strings of Spaghetti Western showdowns.
Later psychological analysis, which reaches back to childhood and paints McEnroe as a perfectionist whose desire to control everything on court led to the aggressive outbursts which fuelled his game, are less original. They do, however, add another dimension to this fascinating man.
Everything converges on the film's thrilling climax; the pivotal 1984 French Grand Slam final between McEnroe and Ivan Lendl. It had been (and remains) McEnroe's greatest season, and a win would have cemented his reputation as a perfect player. In footage fuelled by a raging rock soundtrack, however, we see McEnroe go from dominant hero to frustrated, mistake-making loser. As Lendl celebrates his win, de Kermadec's camera stays tight on McEnroe as he sits, head in hands, in quiet, honest defeat. Godard, then, was absolutely right.
Production companies: UFO Production
International sales: Film Constellation sales@filmconstellation.com
Producers: William Jehannin, Raphaelle Delauche
Director of Photography: Julien Faraut, Gil De Kermadec
Editor: Andrei Bogdanov
Music: Serge Teyssot-Gay