Excellent performances anchor this gripping family drama about gender and succession in Iran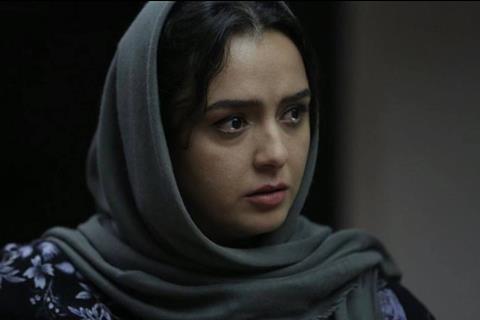 Dir/scr: Saeed Roustaee. Iran. 2022. 169 mins.

The weight of tradition and family ties gets a riveting work-out in Leila's Brothers, a continually surprising deep dive into the dynamics of a poor and — so far — honest Tehran family struggling to keep their heads above water. With rock solid assurance, writer-director Saeed Roustaee's visually and thematically ambitious follow-up to his jaw-droppingly intense drug-themed Just 6.5 juggles truth, lies, clashing motivations, the fall-out from international sanctions and the stacked deck of being shut out of anything resembling social advancement. Excellent performances and increasingly harrowing stakes make this Cannes Competition title gripping entertainment.
Thanks to the director's command of his material, the entanglements we witness may be unbelievably challenging and yet do not require any suspension of disbelief.
Constant bickering and simmering resentments characterise the admittedly talky proceedings. With brio to spare and without ever preaching, the layered conundrum here reminds viewers that it is ordinary people who suffer most when their country is a pariah on the world stage. And — you heard it here first — being a poor woman in Iran, even in an urban centre, is evidently no picnic.
Illiterate 80-year-old patriarch Esmail (Saeed Poursamimi) has a pacemaker, a late-in-life opium habit and, due to inflation, little to show for decades of penny-pinching and honest labour. Two of his four adult sons and his wife and daughter share a ramshackle house in a poor district.
A bravado opening sequence introduces us to non-resident son Alireza (Navid Mohammadzadeh). An impressive number of extras are deployed to sock across the cruelly abrupt closing of a truly massive factory whose heavy machinery and stunned workers seem like 21st century heirs to the working conditions in Metropolis.
Ali, out a year's salary, returns to the family home (in fact, he has been away for most of the past eight years) where his long-suffering unmarried sister, 40-year-old Leila (Taraneh Alidoosti) implores him to help her take the steps to start a small business so as to build something solid for the future. She is the brightest member of the testosterone-heavy family — not that society has allowed her to profit from her smarts — and her salary in the administrative offices of a luxury mall is the immediate family's major source of income.
Morbidly obese eldest son Parviz (Farhad Aslani), father to five adorable girls and a newborn boy, is the attendant at the mall's public pay toilets. Retail space is at such a premium that management intends to turn the restroom area into a boutique. Leila's pragmatic dream is for her unemployed brothers to pool their meagre resources to buy the boutique space and go into business together. As handled here, the irony of converting glorified latrines into a snazzy shop wears its symbolism lightly.
The least assertive third brother works out a lot and does odd jobs. Even if fourth brother Manouchehr (ever-superb Payman Maadi) sells his amusingly pathetic tiny apartment (two feuding tenants have cut off access to the building's staircase, meaning the only way for Manouchehr to get in and out is a dodgy freight elevator tacked on to the outside of the building), they will come up short for the down payment.
The brothers consider what seems like a pyramid scheme. With increasing force, the film incorporates how money may not be the root of all evil but it sure can get people to behave abominably, often behind a facade of honoured traditions. Even though the family is anchored in modern life, gestures as basic as taking a photo are fraught with the weight of tradition and superstition. The extended family clan's "godfather" has died and a successor must be named. Esmail has a technical advantage as the oldest, but Persian tradition demands a hefty cash payment to assume the title.
Can a supposedly penniless geezer possibly come up with the steep entry fee to the honour he craves? Can Leila's brothers assemble the funds to start on the road to self-employed respectability? And can Leila somehow get around the compound disadvantages of being an 'old maid' in a male-centric society in order to impose her sound business instincts on the stubborn, indignant people she happens to be related to? When set-backs as plausible as they are devastating emerge, the viewer is as side-swiped as the protagonists.
Family bickering is always grounded in believable motivations and actors are often successfully called upon to convey harsh emotional beats with just their eyes. The constants are distress and urgency, sometimes in intimate settings and sometimes in large ones. Thanks to the director's command of his material, the entanglements we witness may be unbelievably challenging and yet do not require any suspension of disbelief. This subtle, convincing emotional tour-de-force doesn't feel as long as its generous running time.
Production company: Iris Film
International sales: Elle Driver, sales@elledriver.eu
Producers: Saeed Roustaee, Javad Noruzbeigi
Production design: Mohsen Nasrollahi
Screenplay: Hooman Behmanesh
Editing: Bahram Dehghan
Main cast: Taraneh Alidoosti, Navid Mohammadzadeh, Payman Maadi, Farhad Aslani, Mohammad Alimohammadi, Saeed Poursamimi, Nayereh Farahani, Mehdi Hoseininia