A quietly profound meditation on the end of the affair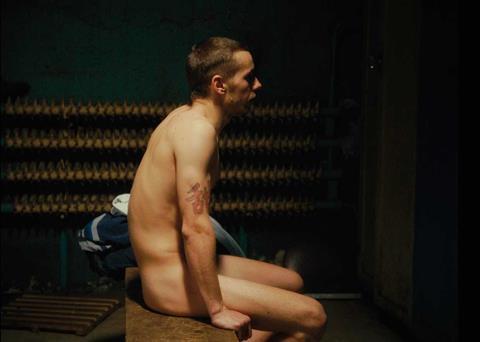 Dir. David Teboul. France. 2020. 172 mins
The death of Frédéric Luzy was not a gentle passing. The former lover of director David Teboul spiralled into drug use and left behind heartbreak, mystery and acrimony. Most of all, he left Teboul with a sense of sickening guilt and responsibility. This remarkable film is a response to a life-wrecking bereavement. To get to grips with this candid account of the journey of their relationship, Teboul himself went on a journey – to Siberia in the dead of winter. There, through the stories of love and death set against the backdrop of the end of the Soviet Union, Teboul draws parallels between the wreckage of the Socialist dream with his own personal catastrophe.
Teboul's gentle interrogations unearth wells of pain and suffering, in his subjects and in himself
At nearly three hours in length, threaded with literary references and punctuated with glacial panning shots across ice-crusted wilderness, this is filmmaking which requires a considerable investment from the audience. It is an investment which is handsomely repaid by this stunningly photographed and quietly profound meditation, Through long, pensive takes, thoughtful framing and the courage to leave space when words fail, Mon Amour gathers a subdued but potent momentum. Both the running time and the subject matter might prove to be a marketing challenge, however specialist documentary distributors could achieve a degree of success with adventurous audiences.
An intensely personal work, Mon Amour lays bare the flayed bitterness of Teboul's messy break up with Frédéric. At the film's opening, the director narrates excerpts from the erratic final messages sent to him by the man he continued to make love with and wage war against until the end. Teboul describes the death sentence of addiction which ate away at his lover, changing everything, even the way he smelt. On screen, a creeping expanse of snow is punctuated by meagre trees and empty roads reaching out to the horizon. On the score, which dips into Arvo Part, Gyorgy Ligeti and Glenn Gould among others, are soulful violins and hesitant piano refrains that sound like the drips of melting icicles.
After an anguished visit to the place of Frédéric's birth, the town of Nevers in Bourgogne-Franche-Comté, Teboul takes himself to Siberia, hoping that the savage unfamiliarity of the landscape can cut through his numbing grief. The expanses of ice are bleak. But not as bitterly cold as the first household he visits, in which a trio of furrowed elderly Siberians grope into the dust of the distant past to find memories of love. They come up empty handed. Shots of cows grazing among smashed vodka bottles and ribbons of wind-torn plastic add to the sense of desperation.
But then there are moments of almost painful beauty too: a shot of two distant skaters, silhouetted against bright ice, accompanies Teboul's recollection of the start of his relationship with Frédéric. There are small visual pleasures too: the way the red of the hair of a young woman is picked out by the red floral design on her curtains; a yellow enamel kettle which finds its echo in a fruit printed on a vinyl tablecloth.
Teboul's gentle interrogations unearth wells of pain and suffering, in his subjects and in himself. But, as the film progresses, a thaw sets in. We find enduring love amid the blighted snowscapes. The human heart such that the quiet companionship of an elderly couple who drink tea together at 3am if one wakes up feels like a happy ending.
Production company: Les Films d'Ici
International sales: The Party Sales sales@thepartysales.com
Producer: Richard Copins
Cinematography: Martin Roux
Editor: Anne Baudry
Featuring: Youlia Mikhteeva, Kostya Malozemov, Youri, Vlad Botenko, Nadia Sergeenko