Brazilian filmmaker Aly Muritiba explores the dangers of technology in this brooding drama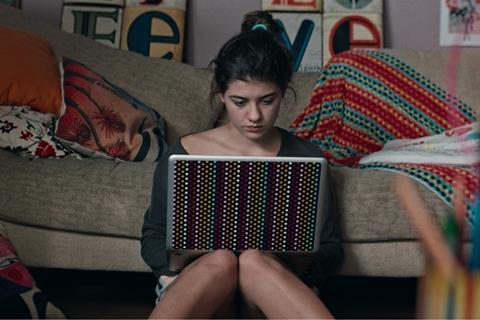 Dir: Aly Muritiba. Brazil. 2017. 105mins
Thoughtless acts have devastating consequences in Rust (Ferrugem), a brooding, atmospheric drama that maintains its grip as the focus widens from victim to guilty parties. Co-writer/director Aly Muritiba displays an assured handling of mood and performance in an intriguing combination of family drama, thriller and morality tale.
Muritiba sustains the air of mystery and uncertainty as we come to a greater understanding of each individual
Rust was among the winners of the Films In Progress awards at San Sebastian, securing the Film Factory Award, and its clear-eyed perspective on some timely issues should give the film significant currency beyond its Sundance world premiere.
The film is shot through with the irony of a world in which we have never seemed more connected, yet are increasingly unable to communicate what really matters. In an early scene of a school trip to an aquarium, the children are berated by their teacher for being more interested in checking their phones than watching the electric eels and other underwater marvels that are right in front of them.
Rust is divided into two parts. In Part One the focus is on Tati (Tiffany), a typical teenager who is wedded to her mobile phone and regards every moment as a selfie opportunity. She has taken a shine to classmate Renet (Giovanni de Lorenzi), but some quiet time together ends with the discovery that she has lost her phone. The next day, she is the centre of attention as a video of her having sex with a previous boyfriend has been made public — eventually appearing on a porn website. Ridiculed and humiliated, Tati finds her reputation is in tatters as she becomes a target for misogyny and bullying.
Part two then shifts the focus to Renet; anguished and depressed, he seems to have retreated into silence during a tense family holiday at the seaside. The theme of a failure to communicate expands as Renet refuses to speak to his absent mother Raquel (Clarissa Kiste) who has startling news of her own that she has yet to share. Renet's diffident schoolteacher father David (Pedro Inoue) has also taken actions that he has still to reveal.
Muritiba sustains the air of mystery and uncertainty as we come to a greater understanding of each individual and their actions. The few meaningful words that are spoken can be lethal. "Seventeen years of my life stalled just to look after them, " Raquel says of her children. "You fucked everyone up and now you play the saint," is lobbed at Renet.
Intriguing throughout, Rust unfolds with assurance as Muritiba carefully places his camera to direct the focus of our attention, or lingers on a close up as if to confirm the importance of a particular moment or speech. A lengthy, revealing conversation between David and Raquel is shot entirely from the backseat of their car.
Muritiba makes good use of the seaside locations, finding a bleak melancholy in the ruined buildings and rusted sites by the shore. He also reveals a fondness for a lead actor who is dreamily observed floating in the sea, riding his bike along the shore and taking a shower. We are almost being invited to scrutinise this young man and determine if he is a saint or a sinner; someone capable of change or willing to advance the conversation. His final actions providing a satisfying sense that he is only human.
Production companies: Grafo Audiovisual, Globo Filmes, Canal Brasil
International Sales: Be For Films pamela@beforfilms.com
Producer: Antonio Junior
Exec prods: Antonio Junior, Chris Spode
Screenplay: Aly Muritiba, Jessica Candal
Cinematography: Rui Pocas
Editor: Joao Menna Barreto
Production design: Tiago Marques
Main cast: Giovanni de Lorenzi, Tiffany Dopke, Clarissa Kiste, Pedro Inoue