Filmmaker Elina Psykou's second feature proves an unsettling coming of age drama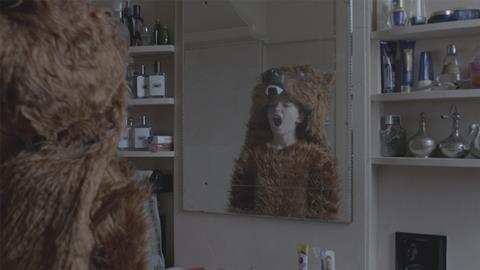 Dir/Scr: Elina Psykou. Greece-France-Bulgaria, 2016. 111 mins
The awkward reunion of a mother and son is the starting point for a lugubrious coming of age drama in Son Of Sofia, the second feature from The Eternal Return of Antonis Paraskevas director Elina Psykou. Contrasting an unsettling childhood reality with the comforting refuge of fantasy, the film has echoes of several recent productions on a similar theme from J.A Bayona's A Monster Calls to Marco Bellocchio's Sweet Dreams and may lack a distinctive enough edge to venture beyond the Festival circuit.
Elina Psykou favours a static, classical style of framing which adds to the sense of a poised, buttoned down film
The 2004 Olympic Games are an underplayed but constant presence, as 10 year-old Misha (Viktor Khomut) arrives in Athens from his home in Russia. He is welcomed by his mother Sofia (Valery Tcheplanowa) but nothing is quite as he had anticipated. He gradually discovers that the widowed Sofia has remarried and is now the wife of the elderly Mr. Nikos (Thanasis Papageorgiou), who is keen to raise Misha as his son. Nikos wants Misha to accept him as a father, learn to speak Greek and accept his traditional sense of discipline. "I thought it 'd be you and me," the lad plaintively murmurs to the mother he hasn't seen for two years.
Son Of Sofia slowly provides Misha with the detail of his new circumstances. The audience learns the bigger picture along with him, as Sofia initially passes off Nikos as an older man who employs her as a live-in carer. The web of deceptions and evasions paints Misha into a corner that only his vivid imagination allows him to escape. He constantly sees himself transformed into his namesake; furry bear Misha, the mascot of the 1980 Moscow Olympics.
There is a strong fairytale element running throughout the film. Nikos once presented a children's television programme in the guise of Grandpa Earth and is renowned for the use of his soothing tones in recordings of classic fairytales from Jack And The Beanstalk to Rapunzel. Despite this, however, Son Of Sofia often feels as solemn as the impassive Misha. Psykou favours a static, classical style of framing which adds to the sense of a poised, buttoned down film.
The production design also adds to the oppressive mood. A good deal of the story unfolds in Nikos's vast apartment, decorated like something from a much earlier era. The walls are mounted with a small arsenal of weapons, an elaborate family tree and a variety of hunting trophies. One gloomy room is a treasure trove of costumes, props and disguises from his old television series, and the whole apartment seems designed to fuel the overactive imagination of a trapped, disappointed child. Yet the contemporary world does intrude in the guise of Victor (Artemis Havalits) a Ukrainian exile and prostitute who befriends Misha and briefly offers him a second home when he runs away from Sofia and Nikos.
As Misha's story unfolds, there are constant reminders of other filmmakers. This could almost be a more muted slice of Jodorowsky family biography, and the elements of idiosyncratic music choices and dry, deadpan incongruity (large stuffed toy animals are a constant feature) only encourages comparisons with Kaurismaki. In the end, despite all its careful craft, composure and attempt to bring a fresh perspective to a child's eye view of an uncertain world, Son Of Sofia just feels too familiar for its own good.
Production Companies: Heretic, KinoElectron, Chouchkov Brothers
International sales: Heretic Outreach ioanna@heretic.gr
Producers: Giorgos Karnavas, Konstantinos Kontovrakis
Cinematographer: Dionysis Efthimiopoulos
Editor: Nelly Ollivault
Production design: Pinelopi Valti
Main cast: Viktor Khomut, Valery Tcheplanowa, Thanasis Papageorgiou, Artemis Havalits.