A Chinese filmmaker embarks on a challenging rural shoot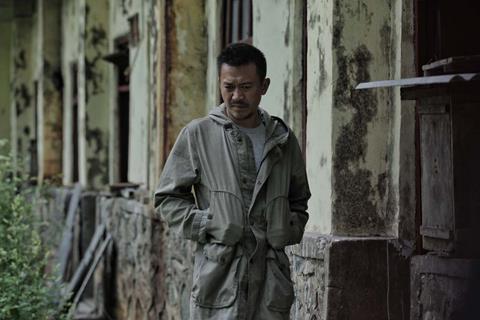 Dir. Zhang Ming. China. 2018. 110mins
The agonies of making a film – or not making one – have provided an ever-reliable premise in cinema since time immemorial. But alluring, oblique, philosophically resonant Chinese drama The Pluto Moment offers a new angle on the theme, one which takes seriously the idea that a story is a journey. In this case it literally is one, with the drama's characters, a team of low-budget film-makers, trekking into the unknown on a voyage that might or might not end up as a movie, but which certainly provides them, and the viewer, with plenty of rich metaphors to chew over.
Low on linear narrative and conventional event, this languid, sometimes dreamlike journey is highly digressive
Directed by 'Sixth Generation' notable Zhang Ming (In Expectation, Folk Songs Singing), this beautifully shot, narratively low-key road movie is a leisurely paced, sometimes enigmatic pleasure which will appeal to those who like their art cinema intelligent and slow-burning.
The story kicks off in Shanghai, where film-maker Wang Zhun (Wang Xuebing) drops by –with wryly funny results – at a film set to visit his wife, successful mainstream actress Gao Li (sometime Jackie Chan co-star Miya, a.k.a. Miya Muqi). Wang Zhun's own career is rather more low-key: he's a low-budget director who currently struggles for funding, but is impatient to embark on his next venture.
The plan is to make a film inspired by 'The Tale of Darkness', a traditional mourning song, and so he sets off to a thickly forested mountain region of Hunan province in the hope of finding inspiration; discovering authentic local sources, and writing the script while capturing some usable images en route. Among those accompanying him are long-suffering producer Ding (Liu Dan); a videographer named Chun Du (Li Xinran); and eccentric, bossy local fixer Luo (Yi Ping).
Logistics prove difficult, as Ding chases local funding and basic resources like transport. When their van gets stuck by a river, Luo suggests they all walk to the next village, and the team head up into the mountains on a trek that, in a modest way, is their version of the Long March of 1934-35, the subject of an epic that Gao is seen shooting early on. Along the way, Wang Zhun seems stuck for inspiration, while muted tensions arise between the two women Ding and Chun Du, the latter going off on an amusing side trip of her own, joining up with a touring party that has taken a vow of silence.
Low on linear narrative and conventional event, this languid, sometimes dreamlike journey is highly digressive, with Zhang Ming's film itself seemingly open to the same dimension of chance that governs his fictional film-makers' wandering.
The various thematic strands come to a head as the team come to a remote village, and we get a brief but telling glimpse into the life of a new character, young widow Chung Tai (Zeng Meihuizi), whose enclosed life with two disapproving parents-in-law briefly becomes the intense if muted focus of the drama. It's this section, too, that gives the film its enigmatic English title – a village teacher tells a young boy about astronomy - although the ramifications of the image, to do with distance and darkness, are never spelled out. Like so many things in this engagingly elusive drift of a drama, it's for the viewer to muse on.
Production companies: iQIYI Motion Pictures, Way Good Entertainment Co. Ltd. Yung Park Culture Co. Ltd.
International sales: LOCO Films florencia.gil@loco-films.com
Producer: Shen Yang
Screenplay: Zhang Ming, Gong Yuxi
Cinematography: Li Jinyang
Editor: Li Jin
Production design: Wang Daxiong
Music: Chen Guo
Main cast: Wang Xuebing, Liu Dan, Zeng Meihuizi, Miya, Yo Daqian