Dir: Per Liebeck. Denmark. 2016. 58mins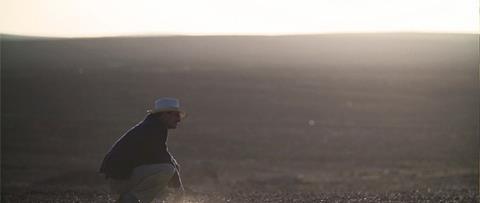 Bill Watts is an affable, optimistic Oxford engineer trying to find practical solutions to global problems. Taking a cue from Matt Damon's plucky survivor in The Martian his basic approach is to "science the shit" out of things. There Will Be Water charts the progress of one of Watts' bright ideas to tackle the world's chronic shortage of fresh water without the use of fossil fuels. While the modest length of Per Liebeck's documentary leaves a lot of areas unexplored and questions unanswered, its air of positivity is a welcome contribution to the often doom-laden cinema of climate change. The film should travel widely around Festivals with green credentials or an environmental agenda, especially if Watts is persuaded to tag along.
What There Will Be Water does show effectively is the fact that one big idea is not enough
Watts modest, self-effacing nature is highly endearing as he explains, in a very English manner, that "I always thought I'd like to be helpful." His big idea, devised as part of the Sahara Forest Project, is to take saltwater from the sea, put it through a desalination process using the power of the sun and then create productive greenhouses in some of the driest parts of the planet. The end result is clean water, energy and the opportunity to grow food in countries, like Qatar, that import 90% of their vegetables.
The documentary covers the construction of a working prototype to illustrate the idea's potential, funded by Qatar and constructed in a vast desert region of the country. The Doha Climate Change conference in 2012 is the perfect showcase for what they can achieve, but is only seven months away. The urgent deadline and the ticking clock provide a narrative structure, as Watts criss-crosses the globe, trouble shooting a variety of problems and trying to realise his dream of growing vast greenhouses filled with cucumbers in an area that currently produces nothing. His simple aim is to "green the desert".
It's all interesting enough as Watts remains eternally patient and hopeful through various construction issues, human failings and the challenges of working in Summer temperatures that are often between 40 and 45 degrees. We never really learn much about his professional background or personal circumstances, however, apart from another suitcase in another hall as he jets off or makes his weary return. There seems little sense of irony about his own carbon footprint as he journeys from England to Norway, Qatar and Jordan.
Equally, we are left wanting to know more about the background of Sahara Forest Project, which claims to offer "attractive restorative growth opportunities for arid areas", and the film's positivity often means that it runs the risk of feeling like a promotional film for the undoubtedly admirable organisation.
What There Will Be Water does show effectively, however, is the fact that one big idea is not enough. Some of the most unexpected material comes after the triumph of the Doha experiment. The plan works, the possibilities are endless and yet everything almost has to start from scratch. It becomes very clear that practical solutions, however inspired, also require political muscle, financial support and the kind of cooperation between countries that is not always so immediately forthcoming.
Production companies: Copenhagen Film Company

Producer: Ulrik Gutkin

Cinematography: Casper Hoyberg

Editors: Jacob Thuesen, Soren Ottosen

Music: Stein Berge Svendsen