Dir: Silvio Soldini. Italy-Switzerland. 2010. 126mins.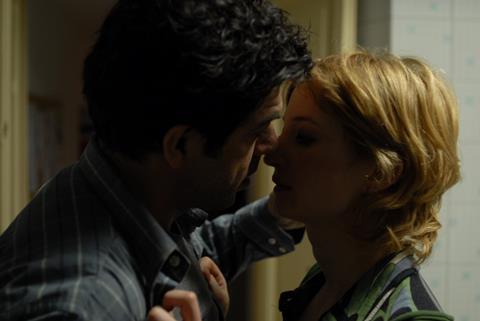 An illicit love affair is served up refreshingly straight in Silvio Soldini's eighth feature What More Do I Want? Although it's overlong, this is a good story told powerfully in raw and often steamy detail but also with a light, human touch.
The audience so taken by two-timing Anna's youth and grace that it takes a while to appreciate the consequences of her selfishness
Marked by two powerhouse performances - especially from Alba Rohrwacher as a woman derailed by passion – this goes out in Italy on April 30 through Warner Bros Italia, where it should at least equal the respectable domestic haul of Soldini's last relationship drama, Days And Clouds (2007).
What More Do I Want? could lack the thrust to move outside its home country and co-production territory Switzerland, however, its rambling slice-of-life authenticity leaving distributors without much of a peg to sell it on. Those who take the plunge will discover a compelling, psychologically perceptive drama with some fairly explicit sex scenes and a ravishing solo guitar soundtrack by composer Giovanni Venosta.
Pretty thirtysomething Anna (Rohrwacher) lives with her amiable, portly partner Alessio (Battiston) in the sort of rootless northern Italian commuter condo-land that launched Silvio Berlusconi's early career as a real estate magnate. Anna's sister Ida is in labour, and as Anna and Alessio take her to the hospital there's already a sense that it's time for Anna to invent some drama of her own – oppressed as she is by a good office job, a nice house, a happy, trusting partner and the expectation (voiced in the nicest possible way by Alessio) that perhaps its time that she too should think about becoming a mother.
Anna's solution is to make a play for handsome, sensitive, married office caterer Domenico (Favino). Surprising even herself with her confidence and ability to take the initiative, Anna and the at-first reluctant Domenico are soon having hot sex in a love motel. The film charts in compelling but sometimes excessive detail the day-to-day elations and fractures caused by the affair, with its clandestine text messages, lies and the emotional assault that come as sexual passion gives way to love.
One of Soldini's strengths – which he gives full rein to here for the first time since his biggest box-office success, Bread And Tulips (1999) – is his ability to nail bittersweet comedy drama while keeping everything real. There are some fine comic moments here, most notably a perfectly timed scene where Anna and Domenico are almost caught in the act by a work colleague.
Soldini is also good at playing with out sympathies: the viewer is so taken initially by Anna's youth and grace, her intriguing mix of fragility and self-confidence, that it takes a while to appreciate the consequences of her selfishness.
To sign up for Screen's weekly Reviews Newsletter with all the week's new releases, international openings and full festival reviews delivered free to your mailbox every Friday, please click HERE
Production companies
Lumiere & Co
Vega Film
RSI Radiotelevisions Svizzera
International sales
Pyramide International
(33) 1 40 20 13 60
Producer
Lionello Cerri
Screenplay
Doriana Leondeff
Angelo Carbone
Silvio Soldini
Cinematography
Ramiro Civita
Production design
Paola Bizzarri
Editor
Carlotta Cristiani
Music
Giovanni Venosta
Main cast
Alba Rohrwacher
Pierfrancesco Favino
Giuseppe Battiston
Teresa Saponangelo
Monica Nappo
Tatiana Lepore