Union claims staff dismissed due to pay dispute; cinema cites cyber hacking.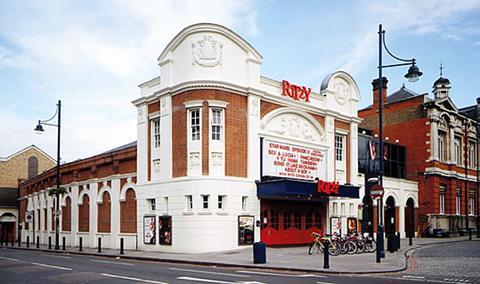 Three staff from the Ritzy cinema in Brixton are understood to have been dismissed this week in the latest episode of a long-running feud between Cineworld-owned exhibitor Picturehouse and UK entertainment union Bectu.
Bectu issued a press announcement today stating that three employees - also Bectu union members - had been dismissed "as a result of an email they sent to union members reporting discussions at a union meeting".
The union drew a link between their dismissals and the on-going pay dispute over the cinema's refusal to pay the London Living Wage.
The dismissals have been confirmed to Screen.
However, Picturehouse has subsequently issued a statement acknowledging a "disciplinary process" against some staff but claim that the action is being taken as a result of recent cyber attacks on its website.
They said: "Picturehouse has recently been subject to cyber attacks on its website. A few weeks ago, an email was sent from a Bectu email address instructing employees to encourage further cyber attacks in support of strike action. Bectu disassociated itself from any such unlawful activity and we began an investigation into who was responsible.
"As a result of this investigation we initiated a disciplinary process in relation to a few employees potentially involved. They will have the right to appeal against any decisions that are taken and therefore, we cannot comment further at this stage."
According to the union, a fourth representative has received a final written warning over their conduct.
Tribunal
Gerry Morrissey, head of Bectu, said that the union would take the dismissals to the employment tribunal: "We believe that our reps at the Ritzy have been dismissed due to their trade union membership and activities and we will challenge these decisions in the strongest terms.
"Our reps across Picturehouse have been fighting for fair pay and for dignity at work. Our first step in supporting our reps will be to launch employment tribunal claims and to seek interim relief for these trade union dismissals."
Tens of strikes over pay have been held in recent years at various Picturehouse venues.
Morrissey added: "We have been ready to negotiate with the employer since last June."