The fourth edition of the festival, set to run in Mexico from April 23-29, will feature three world premieres of Mexican productions and 53 international premieres.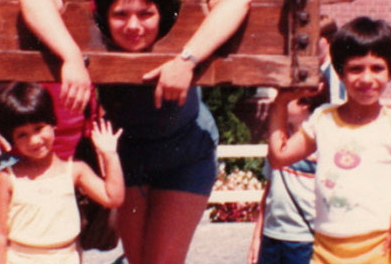 The competitive sections of the festival are Mexican Platform with two 300,000 Mexican pesos (around $19,700) juried Kukulkan Awards and a 100,000 Mexican pesos (around $6,565) Kukulkan Youth Jury Award.
The schedule includes the RivieraLAB/Co-production Forum where two selected projects will receive a financial incentive of 200,000 Mexican pesos ($13,130) each.
The RivieraLAB/Work in Progress selects two projects to receive a financial incentive of 100,000 Mexican pesos each. In total, the Festival grants 1,300,000 Mexican pesos ($85,351).
Gala screenings are Joe Dante's Burying The Ex (US), Manolo Caro's Elvira, Te Daría Mi Vida Pero La Estoy Usando (Mexico) and Asia Argento's Incompresa (Italy-France).
Mexican Platform entries of 14 local films from 71 submissions include world premieres of Roberto Olivares Ruiz's El Señor De Las 3 Caídas and Raúl Rico's Noche De Resurrecciones, as well as Pablo Chavarría's Alexfilm and Karina García Casanova's Juanicas (pictured, Canada-Mexico).
Wide Audience selections include Johnnie To's Don't Go Breaking My Heart 2 (Hong Kong-China), Céline Sciamma's Girlhood (France), John McLean's Slow West (UK-New Zealand) and Benoît Jacqot's 3 Hearts (France-Germany-Belgium).
"We are constantly trying to create a festival that has what is important: a solid programme with guests that represent it," said festival director Paula Chaurand. "We will have 70 films, from which 53 are premiering nationwide. Thus, RMFF brings an added value to the people and visitors of Riviera Maya."
"What is important about festivals, film shows and events that promote national film production, is not for them to be numerous, but to have an identity of their own," said Cristina Prado Arias, director for cultural film promotion. "That is the match point of this festival – RMFF, as it was born with an identity that has respected and reinforced."
For full details click here.