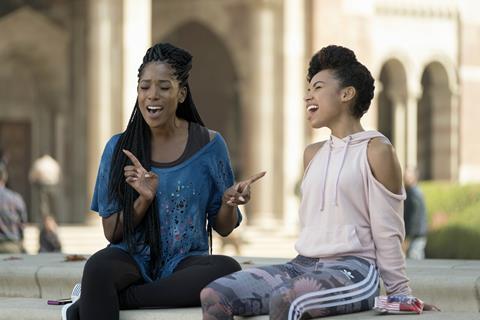 Roadside Attractions has bought prize-winning drama series pilot script The Golden Cage as part of what the US independent film distributor says is a broadening push into television.
Written by Oskar Nordmark, the script, about an ex-con trying to camouflage her past and find a place in the competitive world of New York high finance, won the drama pilot Gold Prize in the 2017 Page International Screenwriting Awards.
Darryl Taja of Epidemic Pictures and Adam Rodin are set to act as executive producers if the project is picked up, along with Roadside's Howard Cohen, Eric d'Arbeloff and Jennifer Berman. Nordmark, a client at Epidemic's management division, will serve as creator and co-executive producer.
Best known as US theatrical distributor of features including last year's faith-based hit I Can Only Imagine and documentary Whitney, Roadside Attractions plans to devlop and produce TV content for the network, cable and syndicated broadcast markets, as well as short form digital programming. The company has a production credit on Netflix original series Dear White People, produced by the TV arm of Lionsgate (a minority stake holder in Roadside) and based on the 2014 feature of the same name that Roadside distributed in the US.