Follows Marco Mueller's exit last year.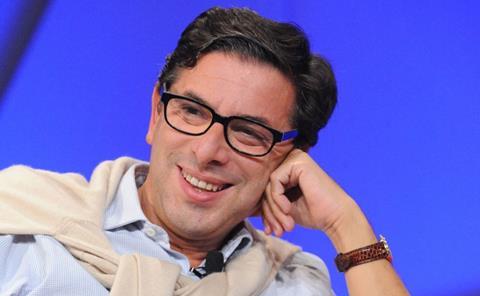 Antonio Monda has been named the new artistic director of the Rome Film Festival, following Marco Mueller's exit last year,
Appointed by the board of directors of the Fondazione Cinema per Roma, the new artistic director will be in place for the 10th edition of the festival, which ran Oct 16-25 last year.
Monda is an associate professor at NYU's Tisch School of the Arts, lecturing on Italian cinema and Hollywood auteurs.
As well as an academic background, Monda has production experience, including director credits on documentary Morlotti (1994) and comedy Dicembre (1990), which debuted in Venice.
He may bring stability to the festival, which has been characterised by annual reconfiguration in recent years, often coming from on high, including date changes and a hefty budget reduction.
Rome Film Festival's budget has reportedly fallen from $21m in 2006 to around $7m [itself not an unhealthy sum] in 2014.
Mueller, who has stepped down after three years and was recently appointed chief consultant to the Beijing International Film Festival (BJIFF), told Screen last October: "One of the highlights of the festival is that we managed to be here at all this year, considering the budget cuts and spending review.
"We could only start work [with certainty of the festival taking place] from mid-June onwards. It has been very challenging."
General director
Lucio Argano has also been named new General Director of the Fondazione Cinema per Roma, the body behind the festival.
In addition, journalist and film critic Piera Detassis, has been named president of the organization following the resignation of Paolo Ferrari earlier this year.