Lee Sang-il, Bartosz M. Kowalski and Emiliano Torres also help complete competitive line-up.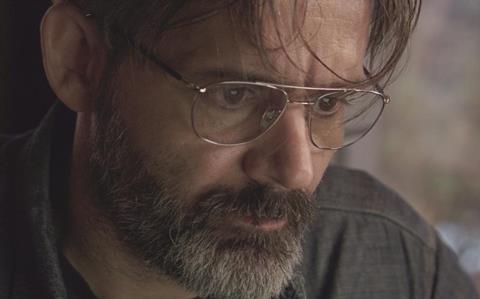 Scroll down for full list of titles
San Sebastian film festival (Sept 16-24) has added five titles to its competitive official selection, completing the line-up of films in line for the coveted Golden Shell.
The titles include The Oath (Eiðurinn) by Icelandic filmmaker Baltasar Kormákur, who competed at San Sebastian with The Sea in 2001.
In his latest feature, the director - who made last year's Venice opener Everest - tells the story of a heart surgeon whose family begins to unravel when his daughter gets mixed up with a drug-dealing boyfriend.
Also in the running for the Golden Shell will be China's Feng Xiaogang with contemporary fable I Am Not Madame Bovary (Wo Bu Shi Pan Jinlian), starring Fan Bingbing.
Feng's The Banquet competed at Venice in 2006 while Aftershock was China's submission for the Best Foreign Language Film Oscar in 2011.
Other additions include assassin drama Rage (Ikari) from Japan's Lee Sang-Il, adolescent crime drama Playground (Plac Zabaw) from Poland's Bartosz M. Kowalski (Poland), and The Winter (El Invierno) from Argentina's Emiliano Torres.
San Sebastian 64
Competition titles
150 Milligrams Emmanuelle Bercot (Fra)
American Pastoral Ewan McGregor (US)
As You Are Miles Joris-Peyrafitte (US)
The Giant Johannes Nyholm (Swe-Den)
I Am Not Madame Bovary Xiaogang Feng (China)
Jesus Fernando Guzzoni (Fra-Chile-Ger-Gre)
Lady Macbeth William Olmroyd (UK)
May God Save Us Rodrigo Sorogoyen (Spa)
Nocturama Bertrand Bonello (Fra-Ger-Bel)
The Oath Baltasar Kormakur (Ice)
Orphan Arnaud des Pallieres (Fra)
Playground Bartosz M. Kowalski. (Pol)
Rage Sang-Il Lee (Jap)
The Reconquest Jonas Trueba (Spa)
Smoke & Mirrors Alberto Rodriguez (Spa)
The Winter Emiliano Torres (Arg-Fra)
Yourself and Yours Hong Sang-soo (S Kor)