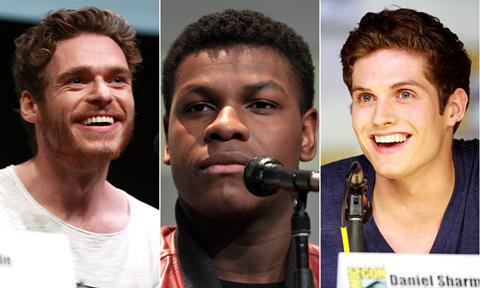 In Screen's 2011 list is Star Wars co-lead John Boyega and Richard Madden, best known as Robb Stark on Game of Thrones.
This selection of actors and filmmakers is a who's-who of British talent, such as Douglas Booth, who is set to play the main love interest in the upcoming Mary Shelley.
Vanessa Kirby of The Crown and Tom Cullen of Downton Abbey have since played Brits while others like Georgia King of HBO's Vice Principals and Daniel Sharman of MTV's Teen Wolf have starred in American television programmes. The full list of stars is below.
STARS OF TOMORROW 2011
ACTORS
Alexandra Roach
Antonia Campbell-Hughes
Daniel Sharman
Douglas Booth
Elliot Knight
Georgia King
Joe Cole
John Boyega
Joshua Bowman
MyAnna Buring
Phoebe Fox
Richard Madden
Robert Emms
Sebastian Armesto
Toby Regbo
Tom Cullen
Vanessa Kirby
FILMMAKERS
Adam Wimpenny, director
Arjun Rose, writer-director, producer
Charles Henri Belleville, writer-director
Colin Kennedy, director
Corin Hardy, director
Frances Lea, writer-director
Jay Basu, writer
John Maclean, writer-director
Michael Pearce, director
Robert McKillop, director
Rowan Athale, director
Scott Graham, writer-director
Sebastian Foster, writer
Stefan Georgiou, writer-director