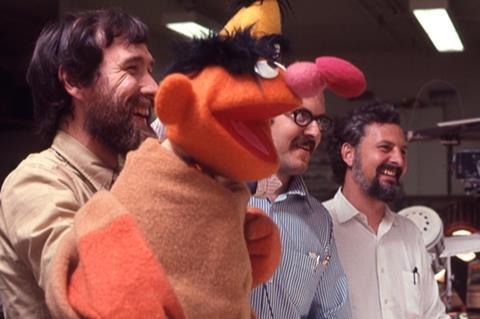 Screen Media has picked up North American rights to HBO documentary Street Gang: How We Got To Sesame Street, which is set to screen in the premieres section of next month's Sundance Film Festival.
Screen Media plans to release the film in cinemas and the home entertainment market in the spring. The project will screen on HBO and streaming service HBO Max later in the year.
Directed by Marilyn Agrelo, the documentary chronicles the origins and growth of the groundbreaking show that changed children's television, through the efforts of television executive Joan Ganz Cooney, Sesame Workshop co-founder Lloyd Morrisett, Muppets creator Jim Henson and children's television writer and director Jon Stone.
The film was produced by Trevor Crafts, Ellen Scherer Crafts and Lisa Diamond. The Exchange is handling foreign sales.
Trevor Crafts commented: "We were inspired to make this film because of our love for Sesame Street. What we hope people will take away is a deeper understanding of the amazing people who made the show."
William J Rouhana Jr, CEO of Screen Media parent Chicken Soup for the Soul Entertainment, added: "The Sesame Street gang inspired us with their passion to make the world a better place. Chicken Soup for the Soul Entertainment is committed to changing the world one story at a time and we are delighted to share this incredible story with the largest audience possible."