Warner Bros' Sex And The City 2 holds onto UK number one for a second week, while Sony Pictures Releasing International's Death At A Funeral is the highest new entry.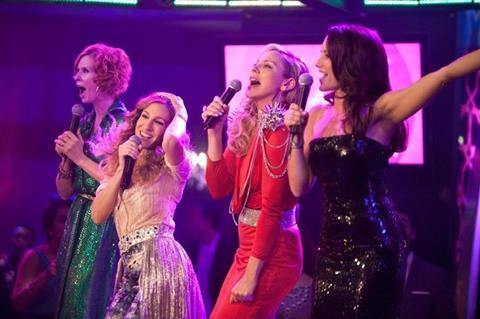 Sex And The City 2 was the number film in the UK for a second week with a $3.6m (£2.5m) gross from 531 screens, a drop of 60% on its opening weekend. Total to date now stands at $19.7m (£13.7m) for Warner Bros.
Sony Pictures Releasing International had the highest new entry for the June 4-6 weekend with Death At A Funeral, Neil LaBute's remake of Frank Oz's 2007 Australian comedy. Chris Rock, Luke Wilson, Zoe Saldana, Danny Glover and Tracy Morgan make up the all-star cast. Death At A Funeral took $1m (£696,000) from 255 screens, averaging $3,900 a screen, placing the film fourth in the UK chart behind Walt Disney SMPI's Prince Of Persia: The Sands Of Time in third, and Vertigo Films' Streetdance 3D in second.
Local production 4.3.2.1 opened in seventh after generating $625,000 (£433,000) from 260 screens. Noel Clarke and Mark Davis share directing duties on the transatlantic crime thriller which revolves around four girls and a diamond heist.
Bollywood production Raajneeti debuted just outside of the top ten, recording the highest screen average of the week, with $7,200 a screen. Overall the drama took $316,000 (£219,000) from 44 screens.