Terence Chang, Yong Mun Chee, Sherad Anthony Sanchez to mentor at lab event.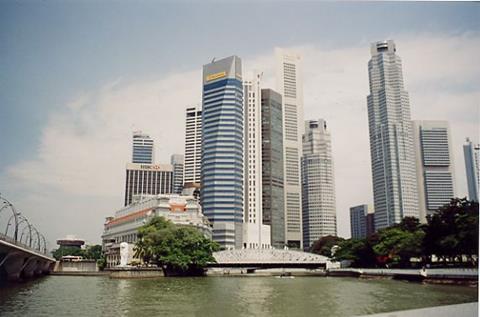 The Singapore International Film Festival (SGIFF) has announced that the sophomore edition of its Southeast Asian (SEA) Film Lab will be headed by producer Terence Chang, best known for hits such as Face/Off, Red Cliff and Mission Impossible 2.
Singaporean director Yong Mun Chee (Where the Road Meets the Sun) and Filipino director Sherad Anthony Sanchez (Imburnal, Jungle Love) will join Chang as mentors at the six-day workshop for debuting feature directors.
SEA Film Lab is taking applications until Aug 21.
SGIFF executive director Yuni Hadi, also a co-producer on the Cannes Camera d'or winner Ilo Ilo, told Screendaily: "The Southeast Asian Film Lab in addition to the Southeast Asian Short Film competition section, which both started last year, is the returning SGIFF putting our faith in discovering and investing in the next generation of filmmakers from Southeast Asia."
The revamped festival last year returned after a two-year hiatus and opened as part of the Singapore Media Festival, along with the Asia TV Forum & Market (ATF), ScreenSingapore (SS) and Asian Television Awards (ATA).
"Creating that space where a community can share resources and be interested in each other's films is as important as making these films. As a key player in Southeast Asia, we must be consistent in promoting our own talents. The Southeast Asian Film Lab is one of our defining programmes and speaks volumes of who we are as a festival," she said.
A Most Promising Project Award will also be presented to one of the SEA Film Lab participants during SGIFF's Silver Screen Awards.
"Good friendships were made last year and we hope to find the resources to build this programme as we grow. Bradley Liew from Malaysia who won the Most Promising Project prize is developing his project film project Awit Ng Puntod [Singing In Graveyards] which they hope to be completed next year," said Hadi.
Liew's Singing In Graveyards is about a 70-year-old impersonator of Filipino rock legend Joey Smith and what happens when he writes a love song - something Smith could never do.
The director also has Motel Acacia in the upcoming Bucheon International Fantastic Film Festival (BiFan) It Project market line-up.
The 26th SGIFF will run Nov 26-Dec 6 this year.