Current head of film at BRITDOC appointed to executive role.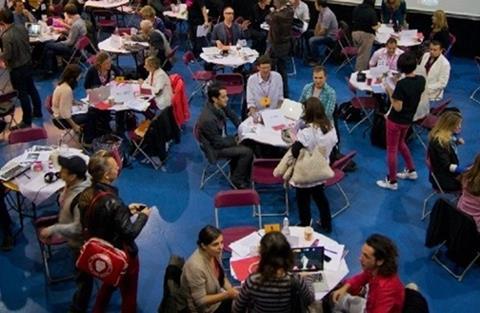 Luke W Moody, currently head of film at BRITDOC, has been confirmed as the new director of film programming at Sheffield Doc/Fest.
He will join Doc/Fest on 14 November, and will attend IDFA with festival director Liz McIntyre and the Doc/Fest team as he sets about building and shaping the film programme at Doc/Fest (whose next edition takes place 9-14 June 2017.)
Moody, who was born and grew up in the Sheffield area, arrives at Doc/Fest with a wealth of experience in the documentary arena.
At BRITDOC, he has managed the organisation's international documentary funding schemes including The Bertha BRITDOC Journalism Fund and the Pulse BRITDOC Genesis Fund, as well as the impact distribution releases for BRITDOC Films.
Moody co-founded the Frames of Representation festival at the Institute of Contemporary Arts, London and Something Real digital documentary viewing service. He also recently executive produced Khushboo Ranka and Vinay Shukla's An Insignificant Man (TIFF, Busan and BFI London Film Festival.)
"Luke is a global citizen and thinker, who has naturally brilliant and bold ways of seeing and showing the world through film. This, together with his distinct vision – embracing the familiar to the avant-garde – and his urge to identify and nurture new talent, is hugely exciting for the Festival," said Liz McIntyre, CEO & Festival Director, Sheffield Doc/Fest.