The chief curator and festival director at the Seattle International Film Festival (SIFF) will continue to serve in an advisory capacity through spring 2017.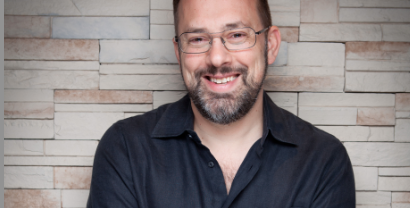 Carl Spence, who has played an integral role in developing SIFF from an annual festival into a year-round arts organisation, announced on Tuesday that he was transitioning out of his role.
Spence started at SIFF in 1994, helping SIFF co-founders Darryl Macdonald and Dan Ireland grow the festival into one of the largest in North America.
For the past 13 years he has led the organisation's artistic and educational programmes, first as SIFF's artistic director and then more recently as its chief curator and festival director.
Spence also held curatorial leadership positions at the Palm Springs International Film Festival during this time and helped launch the Orcas Island Film Festival in 2014.
"When I started at SIFF in 1994 on a three-month contract for the festival's 20th anniversary edition, I had no idea that it would turn into a journey of more than two decades," said Spence.
"I'm so proud of the work we've done together, transforming SIFF from a single major annual event into a vibrant year-round arts organisation.
"I salute my colleagues at SIFF for their unwavering dedication to this aim and most importantly to the thousands of artists involved in the craft of filmmaking along with our film partners who have helped me provide films and experiences to millions of film lovers in Seattle."
Under Spence's leadership, SIFF built its flagship film centre, saved and revived two historic neighbourhood cinemas (SIFF Cinema Uptown in Queen Anne and SIFF Cinema Egyptian in Capitol Hill) and supported SIFF's transition into a major arts and cultural force.
"SIFF's major expansion has occurred concurrently with Carl curating outstanding film-centred experiences that bring people together to discover extraordinary films from around the world, while also building a world class programming team with a depth and breadth that rivals that of the top festivals in the world," said Brian LaMacchia, SIFF board president.
"SIFF's current success as a year-round film organisation is due in large part to Carl's passion and vision."
Spence added: "My career at SIFF has been filled with many exciting opportunities and it's been a monumental journey to nurture and guide our exponential growth.

"But it's time to start my next story in the arts. My favourite place in the world will continue to be the back of a completely full theatre as I watch an audience experiencing something awe-inspiring, funny, eye-opening, informative, and entertaining for the very first time."
SIFF festival director of programming Beth Barrett has been appointed interim artistic director. The SIFF board has conducted a search for a new executive director over the past year and aims to announce one shortly.