The Park City festival is building out its second Los Angeles showcase dedicated to emerging independent artists and storytellers working in hybrid, immersive and emerging forms of digital media art.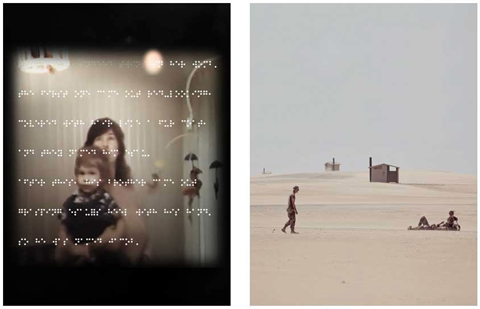 Slamdance alumni including last year's DIG (Digital, Interactive & Gaming) artists will curate the 2016 event, which will open at Big Pictures in Los Angeles and run from December 2-11.
Following a strong reception for last year's inaugural DIG, Slamdance alumnus Dekker Dreyer of content creator Clever Fox has put his weight behind DIG's growth and said he will be looking for collaborators from the 2016 crop of participants.
"At Slamdance, we're always about finding recognition for emerging artists and helping them get to the next level of their career," said Slamdance president and co-founder Peter Baxter.
"As a community we look to our alumni to help achieve this goal. It's perfect for DIG to be able to do that with Dekker and his company, Clever Fox."
"Immersive filmmaking is such a new medium that there are very few creative voices who get the opportunity to earn a living with their art," said Dreyer.

"I think it's vital that these artists are given the level of exposure needed to continue creating. DIG is in a unique position to bring talented new media creators together with both the audience and creative community that Slamdance has nurtured for over 20 years.

"At Clever Fox we've created VR projects for clients like Disney and Participant Media. I'm a Slamdance alumnus and I'll absolutely be looking for new collaborators at DIG."
The DIG 2015 showcase featured VR work The Visitor by Eve Cohen, Blessing Yen and James Kaelan, as well as PC games Thumper by Drool and Memory Of A Broken Dimension by XRA; and Pry (pictured) by the Tender Claws partnership of Samantha Gorman and Danny Cannizzaro.
"By taking part in the inaugural year of Slamdance DIG, we were introduced to a truly passionate, energetic and interested community that has the potential to push boundaries of curating Digital Interactive and Gaming Projects," said Gorman and Cannizzaro. "The breadth of DIG's selections and subjects showcased true innovation."
A selection from DIG 2016 work will be featured at the next Slamdance, set to run from January 20-26, and on VR and 360 video network Littlstar's apps for the web, iOS, Android, VR headsets and Apple TV.
For submission details click here.