Dir: Wayne Wang. US. 2011. 102mins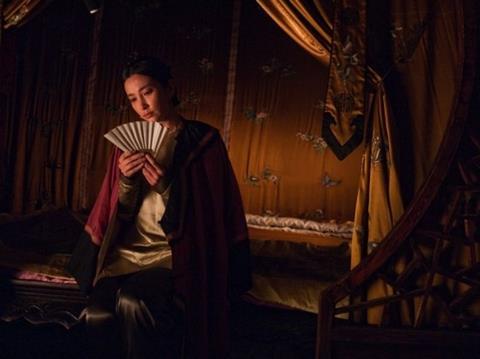 Impressing a pretentious story of metaphorical ancestral connection upon an equally rote story of deathbed regret, director Wayne Wang's adaptation of Lisa See's 2005 bestselling novel Snow Flower And The Secret Fan rather gracelessly straddles two time periods. The result is a turgid, generations-spanning melodrama that deifies and fetishises the idea of feminine companionship's intense depths without substantively delivering a fully rendered portrait of it.
Visually the movie looks quite nice and delicate.
Theatrical returns in Eastern markets should be decent, but most of distributor Fox Searchlight's domestic earnings should come via ancillary markets, driven by the niche appeal name-recognition of its source material.
In 19th century China in the rural Hunan province, Snow Flower (Gianna Jun) and Lily (Li Bing Bing) are matched as lifetime "laotongs," a Mandarin word meaning "old sames." Ostensibly this arrangement not only binds the women socially, but makes each more attractive brides as well. It works out for Lily, whose tiny, bound feet net her a worthy husband. Fate conspires to saddle Snow Flower, however, with a lowly butcher (Jiang Wu) for a husband. Later, isolated by their families, they communicate by writing in a secret language in the folds of a white silk fan passed back and forth by courier.
Meanwhile, in a parallel story in present-day Shanghai, the descendents of these characters, Nina (Bing Bing) and Sophia (Jun), struggle to maintain the intimacy of their friendship. Nina is a white-collar professional with an impending promotion that will take her to New York. Following a more winding path, the flightier Sophia is a would-be writer who's working on a book about laotong that is actually the other portion of the film. An accident brings the pair back together after a period of separation, and they reflect upon their shared journey and friendship.
Reuniting with several of his collaborators from 1993's The Joy Luck Club, including composer Rachel Portman, Wang trades in a sort of nakedly obvious arthouse emotionalism that seems designed to pander to that film's audience, as well as a pan-ethnic cross-section of women that comprised the core demographics of How Stella Got Her Groove Back, For Colored Girls and Eat Pray Love.
Visually the movie looks quite nice and delicate, but its script is leaden and ineffective. Weighed down by otherwise on-the-nose dialogue throughout, it doesn't fully explain the respective families of Snow Flower and Lily souring on laotong tradition. And, apart from the patriarchal leanings of nineteenth century China — communicated in clumsy strokes, wherein Snow Flower's husband sullenly slurps noodles and makes love most roughly and inattentively — the film also does not much get into mooring historical detail and class distinctions, at least not intelligently.
In Snow Flower's modern sequences, Bing Bing and Jun speak mostly in an awkward, kind of overformal English that undercuts any charisma or sense of naturally forged bonding between the pair.
In a small role, Hugh Jackman pops up as Sophia's nightclub crooner boyfriend. He sings a charming song and briefly introduces the promise of dragging the picture in a more interesting direction, but to eventually no avail.
In case viewers were to somehow miss the point, Portman's omnipresent, string-heavy score underlines the emotions they are supposed to be feeling.
Production companies: IDG China Creative Media Limited, Big Feet Productions
Domestic distribution: Fox Searchlight
Producers: Wendi Murdoch, Florence Sloan
Executive producers: Hugo Shong, Ron Bass
Co-producers: Jessinta Liu, Andrew Loo
Associate producer: Ted Perkins
Screenplay: Angela Workman and Ron Bass and Michael K. Ray, based on the book by Lisa See
Cinematography: Richard Wong
Editor: Deirdre Slevin
Production designer: Man Lim Chung
Music: Rachel Portman
Website: FoxSearchlight.com/SnowFlowerandtheSecretFan
Main cast: Gianna Jun, Li Bing Bing, Vivian Wu, Jiang Wu, Russell Wong, Coco Chiang, Jingyun Hu, Archie Kao, Hugh Jackman