Filmmaker Adam Nimoy is raising money for a documentary that will pay tribute to the beloved Vulcan from Star Trek and the man who portrayed him for 50 years – his later father Leonard Nimoy.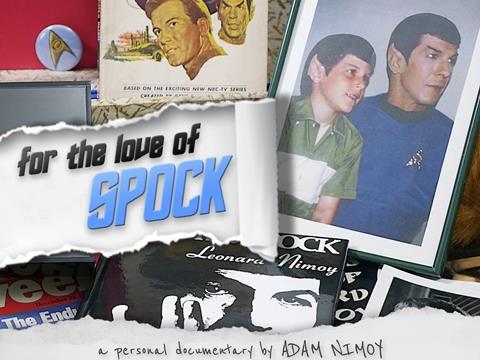 Adam Nimoy and 455 Films launched a Kickstarter campaign in support of For The Love Of Spock on June 2 and need to raise at least $600,000 by July 1 before a desired July production start.
The goal is to complete the film by 2016 to commemorate the 50th anniversary of the original Star Trek series.
Nimoy had discussed the project with his son and was keen to proceed. His death last February aged 83 has given the filmmakers an even greater sense of purpose.
By June 2 and by Sunday (June 14) 'Trekkies' from around the world had contributed more than $271,000 to the campaign.
"Knowing that the fans from around the globe are supporting my efforts to make my dad's dream of a Spock documentary a reality means the world to me," said the younger Nimoy, who produces and will direct the project.
"When Leonard Nimoy contacted me personally and asked for my help in making this documentary project with him and his son, I knew I had to do everything in my power to help get this film made," said David Zappone, president of Paramount-based 455 Films.