Director: Hayao Miyazaki (Japan)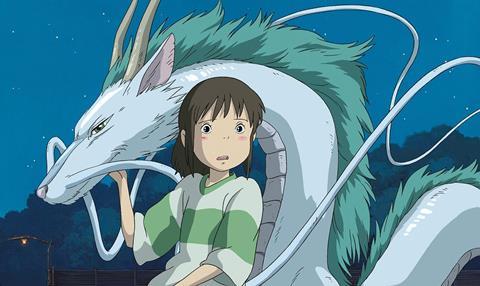 On screening in competition at the Berlinale in 2002, the initial response to Spirited Away among distributors and critics was one of bafflement. No-one could understand why a Japanese cartoon aimed at children was being shown alongside heavyweight arthouse films.
Will Clarke, the boss of UK independent distributor Optimum Releasing, had a different reaction. He rushed to its French sales agent Wild Bunch to acquire the film as soon as possible.
What Clarke spotted was that the work of venerable director Hayao Miyazaki, the co-founder of Studio Ghibli, could both please the critics and find a mass international audience. Optimum would never normally be in the position to compete with US studio animation, but Clarke had found a lucrative niche.
Spirited Awaywent on to win the Golden Bear in Berlin, as well as an Oscar. In Japan, Studio Ghibli movies were hugely popular but no-one had yet tried to release them properly in the UK. Clarke scanned the studio's catalogue and realised most of its titles weren't available on DVD in the territory.
Having acquired Spirited Away, Optimum subsequently took rights to older titles such as Nausicaa Of The Valley Of The Wind (1984), My Neighbour Totoro (1988) and Princess Mononoke (1997).
Some of the films were released theatrically, while others went straight to DVD. Critics watched them with subtitles, kids saw dubbed versions — and Optimum discovered Studio Gibli's appeal was universal and enduring.