WRITER: Marnie Dickens is a writer who is very much in demand, and this is her year.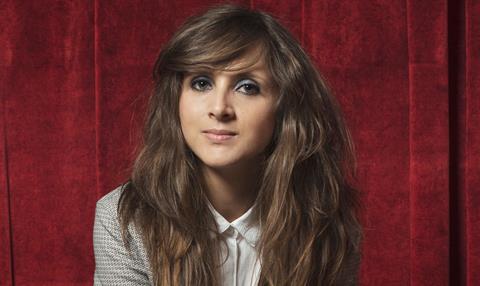 Click here for more Stars of Tomorrow
Her compelling five-part BBC3 series Thirteen began its shoot in August, and is set for transmission in early 2016 (it will go out on BBC America as part of the deal with AMC Networks).
Impressively deep and textured, it's about a 26-year-old girl who was abducted aged 13 — but the drama begins with her escape.
Hailing from the Chiltern Valley, Dickens read history at Oxford University and worked initially as a stand-in for Jane Horrocks before becoming a runner on a variety of TV shows, a third AD and, finally, a writer.
"None of it was planned," she says. "I love that I know the ground-floor element and what it means to shoot what I write, but that wouldn't get in the way of me writing a night sequence, for example."
Dickens knows it's about luck and timing in this business. "Last year I had five scripts and it looked like they would all go, and then I watched them all fall away," says the 29-year-old.
Now she's very, very busy rewriting her script Forty Elephants (about a female gang operating in 20th century Soho) into a 90-minute pilot (for Main Street in conjunction with Hammer Films).
Also in the works are a big period drama called Kit And Nim for Red about a woman on the rise in Restoration society, and a script commission for the BBC for a 1970s female empowerment crime show.
What's eluding her so far, though, is film. She has rewritten Seacole for Harbinger Pictures (The Help), "but I do feel like film is where I haven't achieved what I want yet by any stretch of the imagination."
It's surely just a matter of time.
Contact Jennie Miller, Independent Talent Group jenniemiller@ independenttalent.com