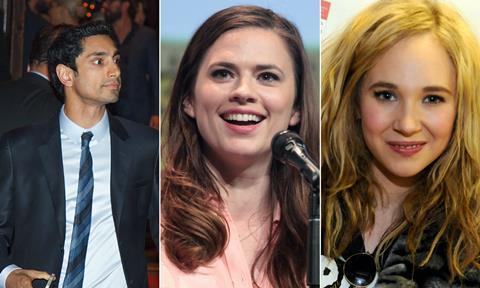 The 2006 Stars of Tomorrow list includes now-celebrated filmmakers.
Fresh off BAFTA-nominated short film Cubs, Tom Harper was profiled in 2006 - he went on to direct the critically-acclaimed and 2016 BBC mini-series War & Peace.
Jodie Whittaker is the second Star to be made Doctor Who, after 2007's Matt Smith. Dan Stevens has graduated from Stars to Downton Abbey to the Beast in Disney's Beauty And The Beast remake.
Andrea Riseborough has combined film credits in Birdman and The Death Of Stalin with TV roles in Bloodline and Black Mirror.
Tristram Shapeero has a prolific career directing, with much of his work on television comedies. Hayley Atwell, an actor profiled this year, would play Peggy Carter in the Marvel Cinematic Universe whilst Juno Temple won the BAFTA Rising Star award and secured roles in blockbuster films like Black Mass and Maleficent. Riz Ahmed has featured in films including Rogue One: A Star Wars Story and Nightcrawler
A complete list of filmmakers and actors chosen as Stars of Tomorrow in 2006 is below.
ACTORS
Riz Ahmed
Hayley Atwell
Nichola Burley
Nonso Anozie
Joe Anderson
Andrew Simpson
Rafi Gavron
Dan Stevens
Rebecca Hall
Simon Woods
Lucy Holt
Thomas Turgoose
Jodie Whittaker
Andrea Riseborough
Juno Temple
FILMMAKERS
Corina Faith, writer-director
Miranda Bowen, writer-director
Tom Harper, writer-director
Ben and Chris Blaine (As: The Blaine Brothers), writer-director
Daniel Mulloy, writer-director
Robert Morgan, writer-director
Gabriel Range, writer-director (with Simon Finch)
Chris Watt, writer-director
John Williams, writer-director
Simon Finch, writer-producer (with Gabriel Range)
Katie Hardie, writer
Lucy Moore, writer
Laurence Relton, writer
Richard Warlow, writer
Jamie Johnson, director
Krishnendu Majumdar, director
Tristam Shapeero, director
Wendy Bevan-Mogg and Izzy Mant, producers
Jane Hooks, producer
Barrington Paul Robinson, producer
David Smith, producer
COLLABORATORS (BTS)
Matt Gray, cinematographer
Oliver Russell, cinematographer
Vik Sharma, composer
Katie MacGregor, production designer
Mark Eckersley, editor
Dan Robinson, editor and sound designer
Lucien Clayton, editor