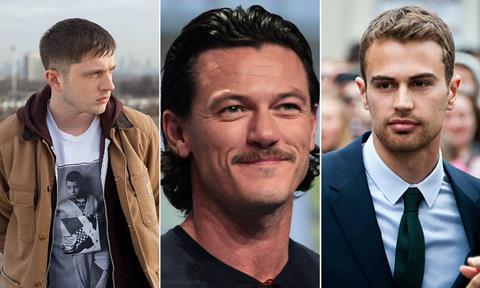 2009's Stars of Tomorrow once again features rising British talents in the film industry, many of whom have proceeded to impressive careers in front and behind the camera.
Luke Evans and Theo James have successfully made their way to Hollywood and have starred in notable projects like the live-action Beauty and the Beast and Divergent, respectively.
Ben Drew, better known as Plan B, continued his successful hip-hop career and directed his first feature film in 2012 after being selected as a rising filmmaking star by Screen in 2009.
Filmmaker Richard Ayoade is another multi-talent and well known for his acting work in The IT Crowd, for which he won a BAFTA for Best Male Comedy Performance in 2014, as well as his directing work in films (Submarine) and music videos. Below is the full 2009 list of Screen's Stars of Tomorrow.
STARS OF TOMORROW 2009
ACTORS
Zawe Ashton
Elliot Emun
Holliday Grainger
Aneurin Barnard
Luke Evans
Daniel Kaluuya
Tom Hughes
Theo James
Aisling Loftus
Bel Powley
Ella Smith
Wunmi Mosaku
Michael Socha
FILMMAKERS
Richard Ayoade, writer-director
Emma Frost, writer
Otto Bathurst, director
Rebecca Johnson, writer-director
Destiny Ekaragha, writer-director
Ben Drew, writer-director
EUROPEAN SoT 2009
ACTORS
Junio Valverde (Spain)
Martin Rivas (Spain)
Valentina Lodovini (Italy)
Tahar Rahim (France)
Anjorka Strechel (Germany)
DIRECTORS
Katherine Windfeld (Denmark)
Jean-Baptiste Leonetti (France)
Eduardo Chapero-Jackson (Spain)
Razvan Radulescu (Romania)
Mitja Okorn (Slovenia)
Davide Marengo (Italy)
Valerio Mieli (Italy)
Neele Leana Vollmar (Germany)