Dir/scr: Nikole Beckwith. US. 2014. 100mins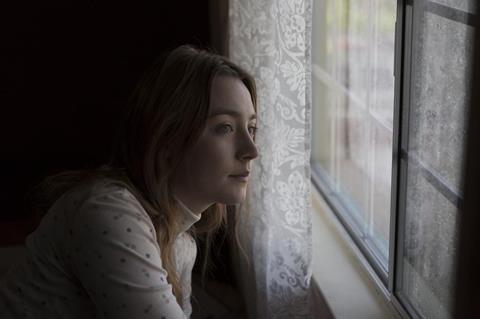 A drama about a young woman returned to her parents after being kidnapped for almost 20 years, Stockholm, Pennsylvania starts off as a brittle character piece before venturing into more potentially provocative psychological terrain. The audacity of the shift is welcome and intriguing, but in the final analysis not particularly insightful. Bolstered by strong performances from Saoirse Ronan and Cynthia Nixon, the debut of writer-director Nikole Beckwith is a well-meaning disappointment, striving to say something about family and motherhood but mishandling the execution.
If Stockholm starts off unsatisfyingly, it shifts gears radically more than halfway through.
Playing as part of Sundance's US Dramatic Competition, Stockholm will need Ronan's marquee value and critical cachet to boost the commercial prospects of a decidedly difficult project. Good reviews will be crucial, but even then the film may have a tough time, even in specialty markets. What could help the film, though, is its vague similarity to Martha Marcy May Marlene, the acclaimed 2011 Sundance hit that was also about a young woman learning to survive in society after being brainwashed by an older male figure.
The film opens on what should be a happy occasion. Leanne (Ronan), a woman in her early 20s, is escorted by police to her childhood home, greeted by her mother Marcy (Nixon) and father Glen (David Warshofsky). She has just been rescued after being held captive for 17 years by Ben (Jason Isaacs), a man who kidnapped her as a little girl, removing all memories of her earlier life while keeping her in his basement. More comfortable going be Leia, the name Ben gave her, she has a difficult time adjusting to her "real" life, largely because she feels that Ben is her actual father. Marcy and Glen are merely strangers to her.
For the first half of Stockholm, Beckwith examines the awkwardreuniting of these parents with their daughter. In a style similar to her performance in Hanna, in which she also played a sheltered young woman cut off from the outside world, Ronan provides Leia with an almost alien implacability, her inexpressive eyes making her seem uncomfortable, maybe even hostile, to her new environment.
With their daughter showing little affection toward them, Marcy and Glen struggle to make her feel at home in a place she doesn't recognize. Marcy chooses to be proactive, reading books on parent-child relationships, while Glen prefers to be more hands-off, hoping that Leia will slowly acclimate on her own. But as we see in flashbacks, Leia doesn't want to acclimate: She remains hung up on Ben, whom (it appears) didn't sexually assault her but did fill her head with his worldview, sometimes telling her outright falsehoods. (Once free of Ben, she's shocked to discover that the Grand Canyon still exists.) Stockholm suggests that her bond to Ben was more intense than with an ordinary parent — he made her feel special but also controlled her emotionally and psychologically.
These early sequences are a bit clumsy, Beckwith not always thinking about the logic of the difficult scenario she's constructed. (For example: Despite Marcy realising that Leia is in a fragile emotional state, she insists on getting her daughter a puppy for a present, then acting surprise that the terribly closed-off woman reacts in horror when the dog jumps on her.) It's an interesting but also muted clash between Leia and her parents: Though outwardly polite, she doesn't want to be around them, and they (having never really had the chance to parent anyone) don't know what to do to help her.
If Stockholm starts off unsatisfyingly, it shifts gears radically more than halfway through. The twist shouldn't be revealed, but let it be said that it involves Leia's mother pursuing another approach to bond with her daughter. Consequently, it's hard to describe what makes Nixon's performance so fearless, but the actress deserves credit for trying to bring an emotional underpinning to a twist that's meant to push beyond realism to something almost metaphoric about parenthood.
This switch in tones and genres, though agreeably startling, doesn't do much to help a movie that never really quite finds its rhythm. No question that Leia's predicament is so extreme that it would take a deft handling so as to avoid melodrama or tear-jerking sentimentality. Happily, Beckwith isn't interested in piloting Stockholm down an expected path, but her alternative isn't successful either. Every once in a while, the movie makes a smart point about how we don't choose the families we're part of. But more often, one feels as trapped as Leia in that basement, except Beckwith isn't talented enough yet to bend us to her will.
Production companies: Fido Features, Olympus Pictures
International sales: CAA, www.caa.com, and ICM Partners, www.icmtalent.com
Producers: Greg Ammon, Leslie Urdang, Dan Halsted
Executive producer: Paul Marini
Cinematography: Arnaud Potier
Editor: Joe Klotz
Production designer: Kathrin Eder
Music: Nora Kroll-Rosenbaum, Brian McOmber
Main cast: Saoirse Ronan, Cynthia Nixon, Jason Isaacs, David Warshofsky