The streaming giant is acquiring worldwide rights from Submarine to Jeff Orlowski's U.S. Documentary Competition selection following its premiere on Saturday.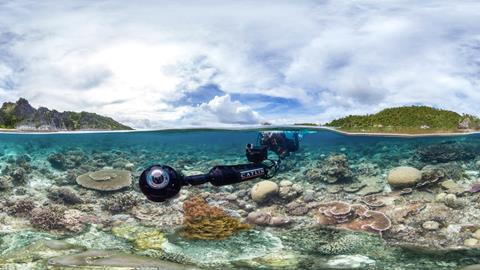 Netflix plans a release later this year on the Exposure Labs production that marks Orlowski's second feature after Sundance 2012 documentary Chasing Ice.
Chasing Coral centres on the collaboration between an ad man, a coral expert, cutting-edge camera designers and renowned marine biologists as they invent the first time-lapse camera to record coral bleaching events.
The group battles technical malfunctions and nature in pursuit of their goal.
The documentary was produced in association with Argent Pictures and The Kendeda Fund and in partnership with The Ocean Agency and View Into the Blue. David J. Cornfield, Linda A. Cornfield, Ryan W. Ahrens, and Jill K. Ahrens served as executive producers.

"Chasing Coral is a stunning cinematic achievement," said Lisa Nishimura, Netflix's vice-president of original documentaries. "Jeff has captured a beautiful view under the ocean seldom seen, giving viewers a first-hand tour through a dynamic and urgent issue.

"We are proud to have the film join our growing roster of films and series that aim to speak to a wide global audience and engage people simultaneously across borders."

Orlowski said: "This project has been a labour of love for so many years. We wanted to make sure that our film found the right home, especially given the global scale of this story. In partnering with Netflix, we're excited about working together to make a huge impact around the world."