The distributor was at the centre of two major worldwide deals on Tuesday.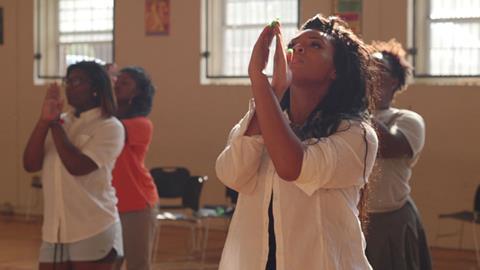 Fox Searchlight paid around $4m for Sundance hit documentary Step and moved towards closing a $10m buy on Patti Cake$.
Amanda Lipitz's documentary Step will open later this year and centres on the senior year of a girls' high-school step dance team in Baltimore as each student endeavours to become the first in their families to attend college.
The U.S. Documentary Competition selection premiered on Saturday and screens again on Thursday and final Saturday. Searchlight brokered the deal with WME Global on behalf of the filmmakers.
Meanwhile Patti Cake$ marks Geremy Jasper's feature directorial debut and stars Danielle MacDonald as an aspiring white rapper.
The U.S. Dramatic Competition entry premiered on Monday and screens again in Park City four times this week.
Searchlight brokered the deal with WME Global and CAA on behalf of the filmmakers, prevailing over a cluster of savvy rivals that it is understood included Amazon Studios.
It is believed the other buyers in the hunt included Lionsgate, Annapurna and The Orchard. Brazil's RT Features produced with The Department Of Motion Pictures and Stay Gold Features.