Distributor picks up third film of the festival; plans summer release.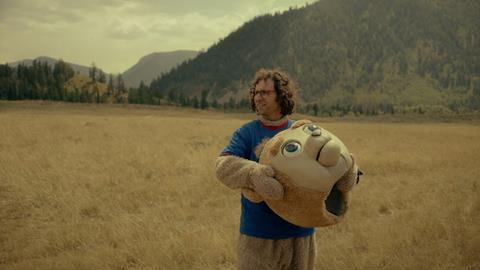 Sony Pictures Classics (SPC) has acquired worldwide rights for $5m to Dave McCary's drama produced by The Lonely Island, Lord Miller and 3311 Productions along with YL Pictures.
Brigsby Bear premiered in the U.S. Dramatic Competition on Monday and screens again on Thursday, Friday and Saturday.
Kevin Costello and Kyle Mooney of Saturday Night Live wrote the screenplay about a man-boy who tries to make sense of the world through his love of a TV show.
Mooney stars alongside Claire Danes, Mark Hamill, Greg Kinnear, Matt Walsh and Michaela Watkins. SPC plans a summer release.
"This is a special film made by old and new friends, but today we're excited to announce that Sony Pictures Classics have become our actual best friends," McCary, Costello and Mooney said.
"All of our old best friends have been demoted to regular friends. They are fine, but they never bought movies from us like our new best friends do (sorry Tyler and Adam). To our best friends at SPC, thank you for your incredible enthusiasm and connection to this story. We can't wait to share it with the world."
"Humorous, dark, fantastical, fun, a work of awesome sincerity. It is impossible to put into words the freshness of Brigsby Bear. The movie is a wonder and it is a privilege to bring it into the world that will embrace it big time, Sony Pictures Classics said.
UTA Independent Film Group and Ian Stratford of Gray Krauss Stratford Sandler Des Rochers represented the filmmakers.
SPC previously acquired Novitiate and picked up Call Me By Your Name before the festival.